Distance (One Way)
4.9 miles
Elevation Gain
3,064 feet
Trailhead
Porters Creek Trail
Trail Description
Brushy Mountain Trail is a connector trail between Porters Creek and Trillium Gap Trail. The trail itself is a total of 4.9 miles, but the entire hike to LeConte Lodge via this route is 9.1 miles, making it the longest one-way hike to the lodge.
The trail begins one mile into Porters Creek Trail. You will ascend on Brushy Mountain Trail for 4.5 miles before reaching the intersection with Trillium Gap Trail (8.9 miles) and the heath bald Brushy Mountain. For the best views, take a right and continue through the rhododendron tunnels for approximately 0.4 of a mile. To reach LeConte Lodge, take a left at this intersection and continue on Trillium Gap Trail for 3.6 more miles.
Alternatively, you can see the best of Brushy Mountain by hiking up Trillium Gap Trail - a more enjoyable route - and taking a quick left at the intersection onto the heath bald. It's only 0.4 of a mile to reach the spot with the best views. The Brushy Mountain heath bald provides an astounding vantage point for Mount LeConte to the right. Left of LeConte you will find Mount Kephart, the Sawteeth, the Jumpoff, and even a distant Mount Guyot to the left.
[+ Read More]
Brushy Mountain Trail (Mt. LeConte) Elevation Profile

Tom Dunigan's Elevation Profiles
Elevation Grade
Very Steep
Paul Petzoldt Scale
Strenuous
Shenandoah Scale
Strenuous
Photo Gallery (13)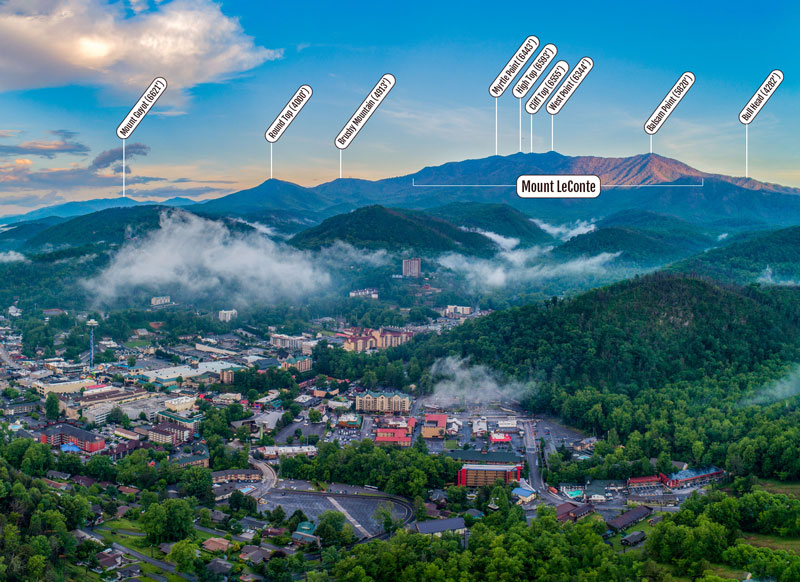 Trail Map
Featured Posts