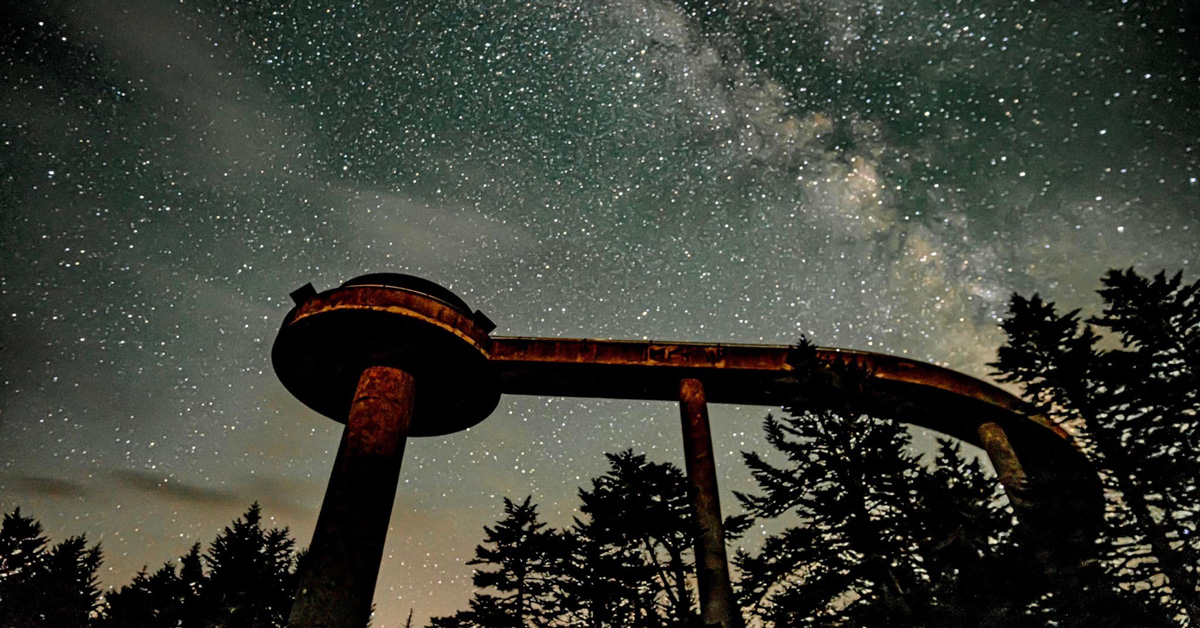 Trail Description
The peak of Clingmans Dome is accessible after driving Clingmans Dome Road from Newfound Gap, and then walking a steep half-mile Clingmans Dome Trail. A paved trail leads to a 54-foot observation tower. The Appalachian Trail crosses Clingmans Dome, marking the highest point along its 2,144 mile journey.
At 6,643 feet, Clingman's Dome is Great Smoky Mountains National Park's highest point. It is the highest point in Tennessee. Clingmans Dome is a popular Park destination. Located along the state-line ridge, it is half in North Carolina and half in Tennessee. Find more info on the national park website.
Clingmans Dome is one of the most-visited places in the Smokies and it's easy to see why. You can see up to 100 miles in each direction from the observation tower. The walk to the summit is fun for the entire family, as the short walk is on a paved trail -- perfect for even for those pushing strollers or in a wheelchair.
It's important to know that even though the Clingmans Dome Trail is paved, it is also very steep. You'll gain 332 feet in elevation on the short walk, making the gradient along the trail almost 13%. Don't worry -- you'll find benches along the way to take in the view and catch your breath.
On a clear day, you'll see 7 states when you reach the peak of Clingmans Dome Trail: Tennessee, Kentucky, Virginia, North Carolina, South Carolina, Georgia and Alabama. Even on the cloudy or smoky day, the view is worth the hike.
Clingmans Dome Trail intersects with a few other trails along the way. You'll find that it crosses paths with the Forney Creek Trail and Forney Ridge Trail. These paths will let you get to the peak without using the Clingmans Dome Road and parking lot, which is closed from Dec. 1 to March 31.
[+ Read More]
Elevation Grade
Fairly Steep
Hiker Tips & Trivia
The elevation at Clingmans Dome seriously changes the weather. You might find it to be 20 degrees cooler at the summit than in the lowland areas of the park. It can be windy and sometimes damp/humid at the peak. It might be wise to bring a jacket!
Photo Gallery
(10)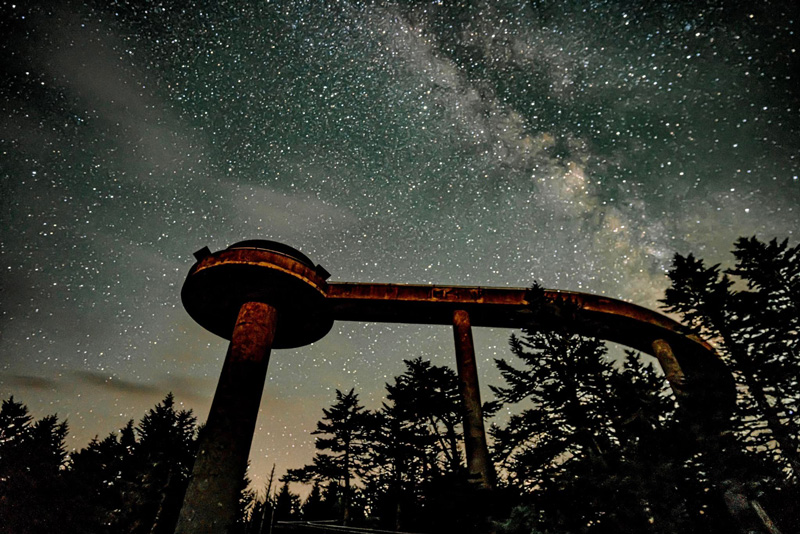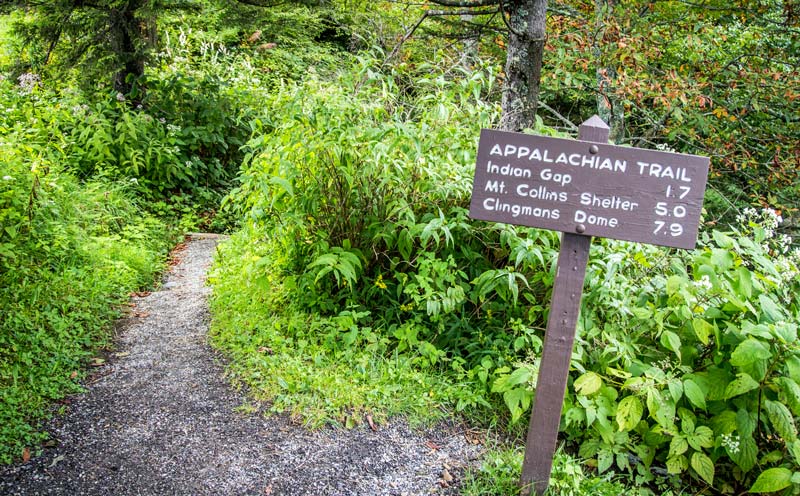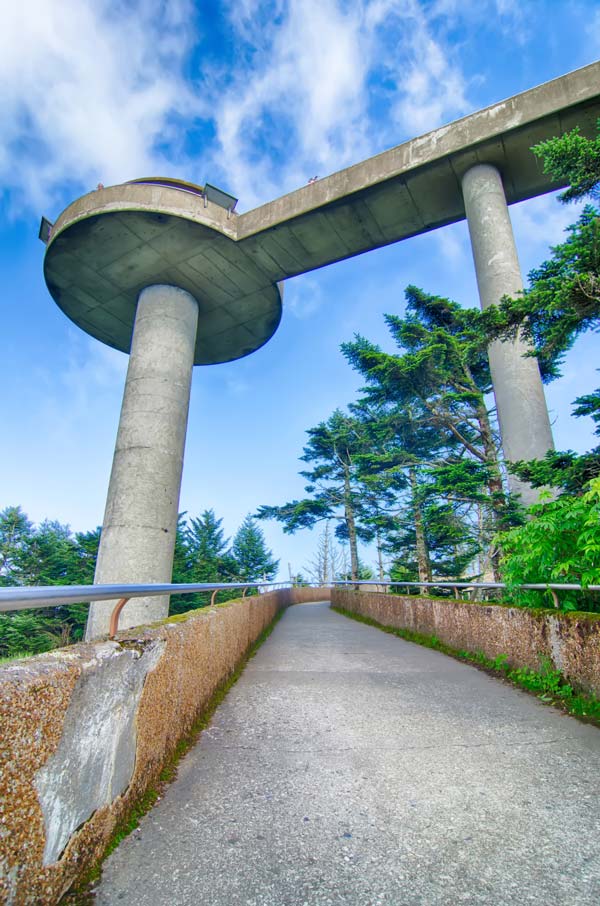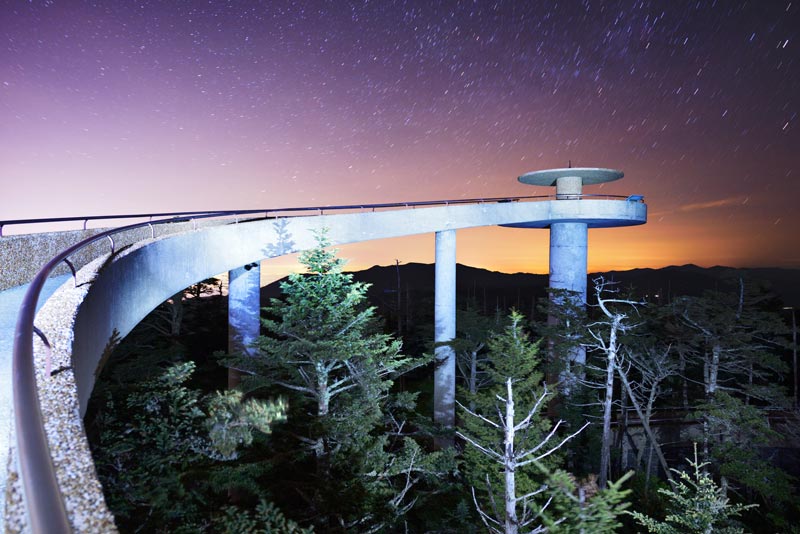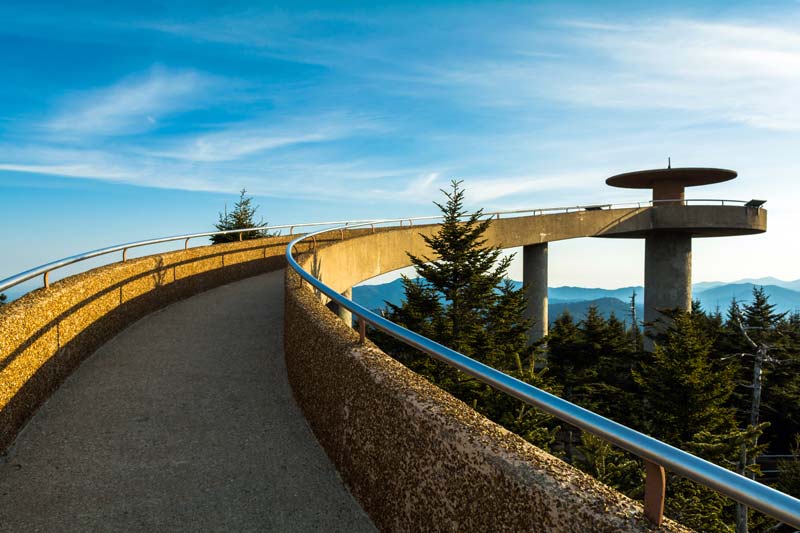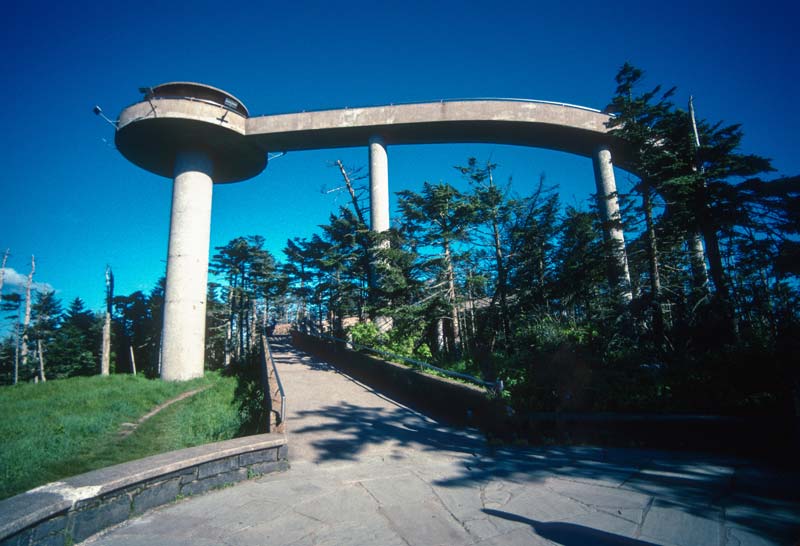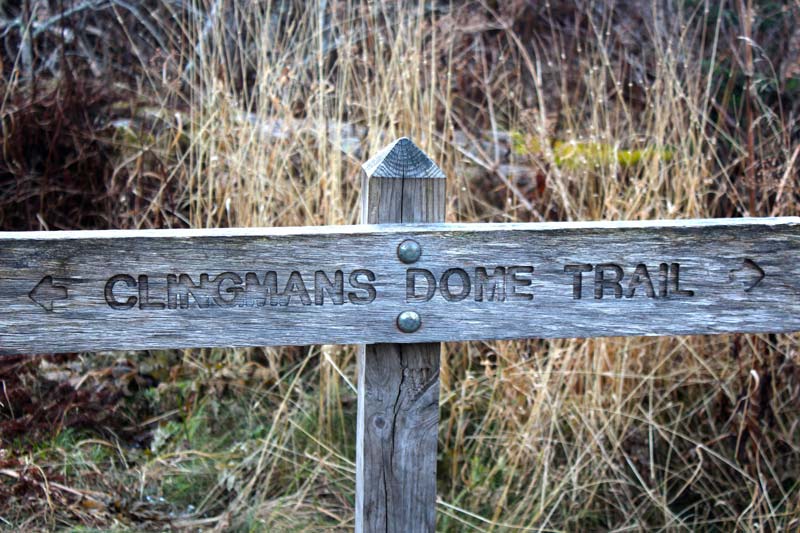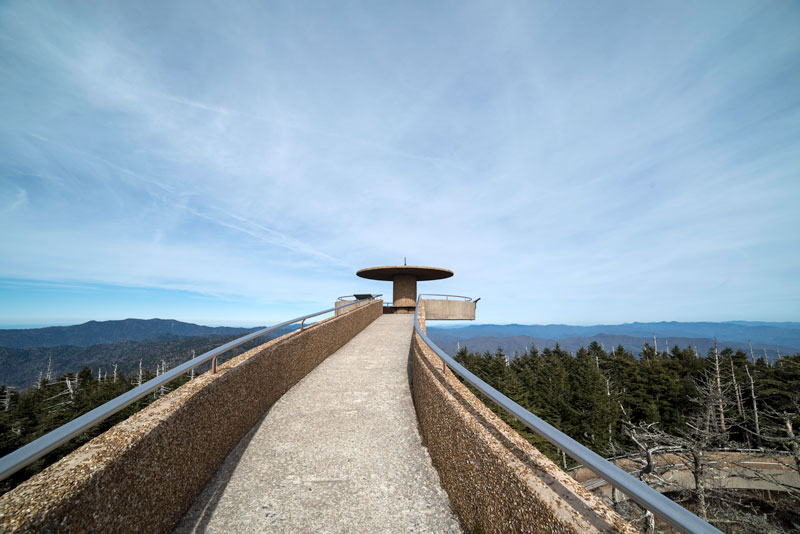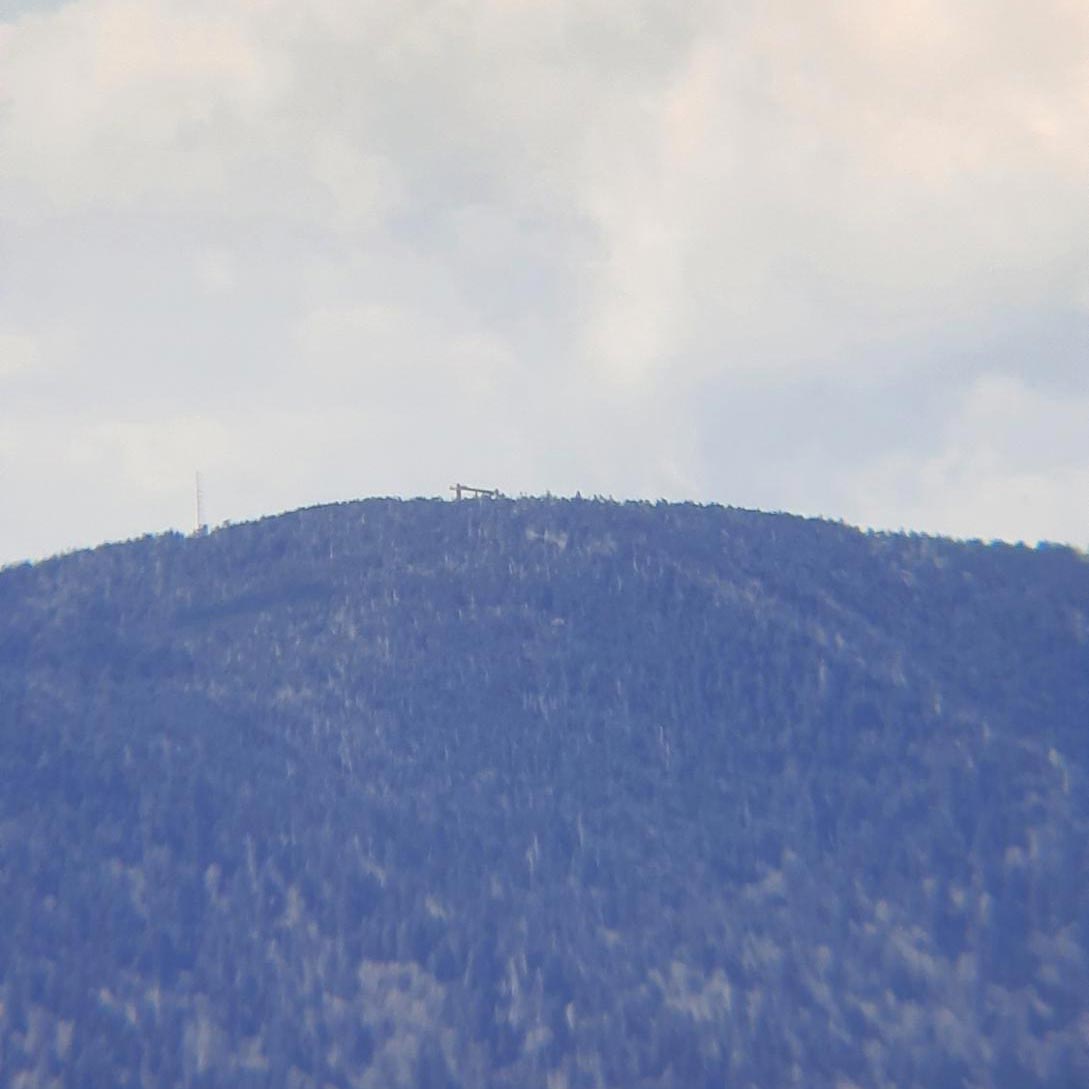 Trail Map
Read More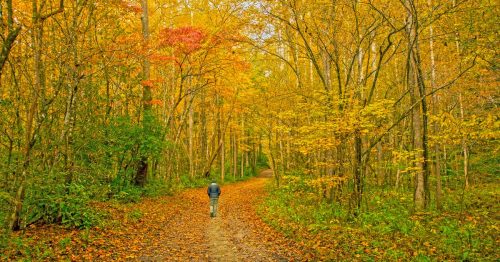 Top Fall Hikes in the Great Smoky Mountains
The Smoky Mountains in Tennessee are one of the most vital and thriving sources of beauty in the world today. With a wide variety of attractions, luxurious hotels, and picturesque mountains teeming with life and explosive color, there are t...
Read This Post
Featured Posts