Trailhead
Sugarlands Visitor Center
Trail Description
The Gatlinburg Trail is an easy, accessible trail that runs from the Sugarlands Visitor Center and follows the river to the border of Gatlinburg. It is one of the only two dog-friendly hikes in the Great Smoky Mountains National Park. Bikes are also allowed on this popular trail.
Parking for the Gatlinburg Trail can be found at either the Sugarlands Visitor Center or in a small parking area on River Road. The trail can be hiked in either direction and offers visitors easy terrain with beautiful river views. This trail is perfect for those with little ones who might want to explore the river or older guests that might not be as mobile as they once were. This trail is also ideal for trails runners as it is a quick out and back with rolling hills through the National Park.
Notable sights along the trail include remnants of an old homestead and rock structures, a bridge that goes over the river that is a lovely photo-op, small burn scars on the landscape from the 2016 Gatlinburg wildfires, the historic park headquarters, and the trailhead to Cataract Falls. Cataract Falls is an easy waterfall hike near the Sugarlands Visitor Center that is kid-friendly and short.
[+ Read More]
Gatlinburg Trail Elevation Profile

Tom Dunigan's Elevation Profiles
Elevation Grade
Fairly Flat
Photo Gallery
(4)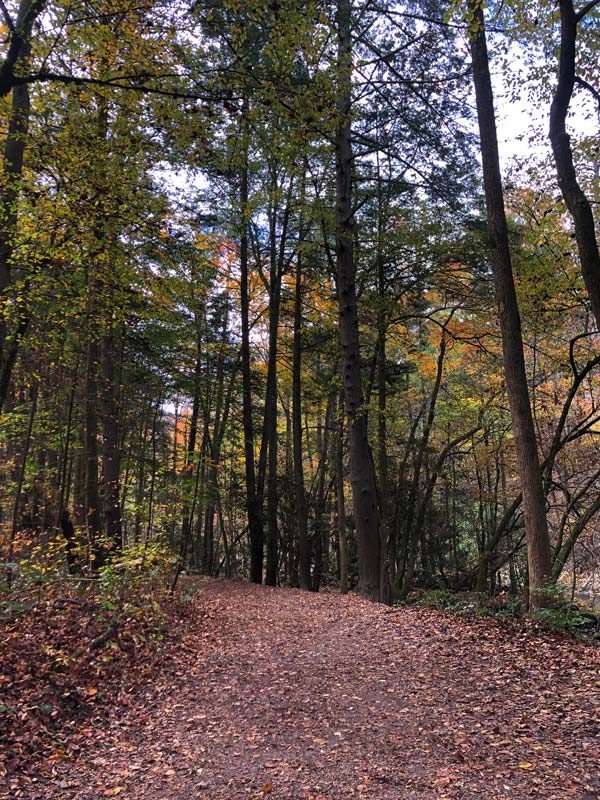 Trail Map
Read More
Featured Posts