Distance (One Way)
7.3 miles
Trailhead
Parson Branch Rd.
Location
Pigeon Forge, TN
Trail Description
Gregory Bald Trail is one of the two trailed leading directly to the 10 acre grassy meadow that is Gregory Bald. Gregory Ridge Trail is generally more popular because it is shorter. Gregory Bald is most famous for its stunning views and magnificent flame azaleas, blooming during the summer.
You'll find this trailhead at Sams Gap about 3.3 miles on the one-way Parson Branch Road. You can access Parson Branch Road via the Cades Cove loop. The first mile of the hike is not the hardest part; the final 3 miles are where most hikers struggle. Take breaks along this steady climb and take in views of the old growth forest with massive eastern hemlocks. About 4 miles in you'll reach a backcountry campsite at Sheep Pen Gap and the Wolf Ridge Trail Junction. Bear to the left at the junction and continue on for about ⅓ of a mile to reach Gregory Bald.
[+ Read More]
Elevation Grade
Fairly Flat
Paul Petzoldt Scale
Moderate
Shenandoah Scale
Moderately Strenuous
Photo Gallery (8)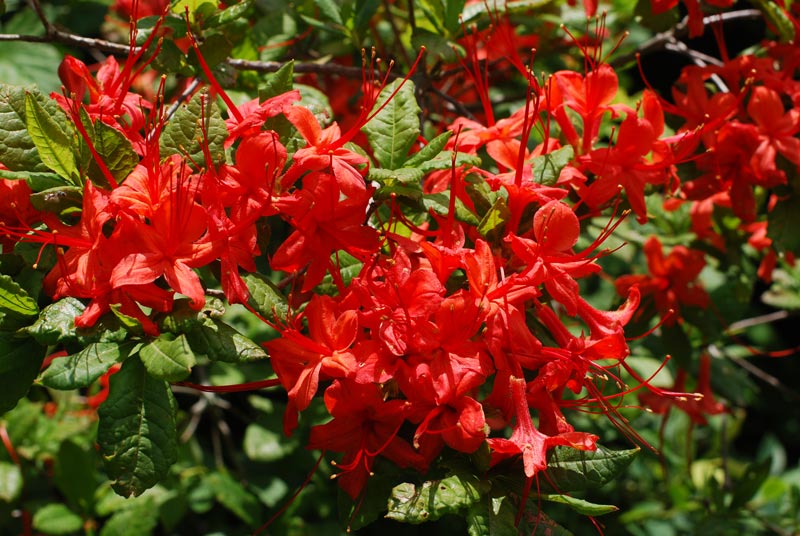 Trail Map
Complete List Of Hikes & Trails (72)
The above list of hiking trails in the Smokies is incomplete and constantly being updated. If you have information or photos you would like to contribute, please contact caroline@pigeonforge.com.
Featured Posts