Trail Description
Gregory Bald Trail is the trail leading directly to the 10 acre grassy meadow known as Gregory Bald. Gregory Bald is most famous for its stunning views and magnificent flame azaleas, blooming during the summer. The bald can also be reached via Gregory Ridge Trail.
You'll find this trailhead on Parson Branch Road, accessible a little over halfway through the Cades Cove loop. Turn onto Forge Creek Road just past the visitor center and Cable Mill area. Forge Creek Road is about 2 miles long and is a two-way road. Parson Branch Road begins at a gated entrance about 0.1 of a mile before the Gregory Ridge Trail trailhead.
Note: Parson Branch Road is a one-way gravel road that is closed in winter months. Proceeding on this road means that you will have to exit on the southwest side of the park via a portion of the Tail Of The Dragon, an extremely curvy and busy portion of US 129.
Sams Gap, where Gregory Bald Trail begins, is about 3.3 miles into Parson Branch Road from Forge Creek Road. The first mile of the hike on this trail is not the hardest part; the final 3 miles are where most hikers struggle. Take breaks along this steady climb and take in views of the old growth forest with massive eastern hemlocks.
At 4.1 miles you'll reach backcountry campsite #13 at Sheep Pen Gap and the Wolf Ridge Trail junction. Bear to the left at the junction and continue on for about 0.4 of a mile to reach Gregory Bald (about 5000'), the highest point on the trail, known for its beautiful display of flame azaleas in late June.
Gregory Bald Trail continues downhill past the bald and intersects with Long Hungry Ridge trail and Gregory Ridge Trail at Rich Gap. Prior to 1948, this segment of the hike was part of the Appalachian Trail all the way through Parsons Bald on the North Carolina/Tennessee ridgeline. Today the AT turns south toward Fontana Dam at Doe Knob, where Gregory Bald Trail ends.
[+ Read More]
Gregory Bald Trail (Gregory Bald) Elevation Profile
Elevation Grade
Fairly Flat
Paul Petzoldt Scale
Moderate
Shenandoah Scale
Moderately Strenuous
Photo Gallery
(8)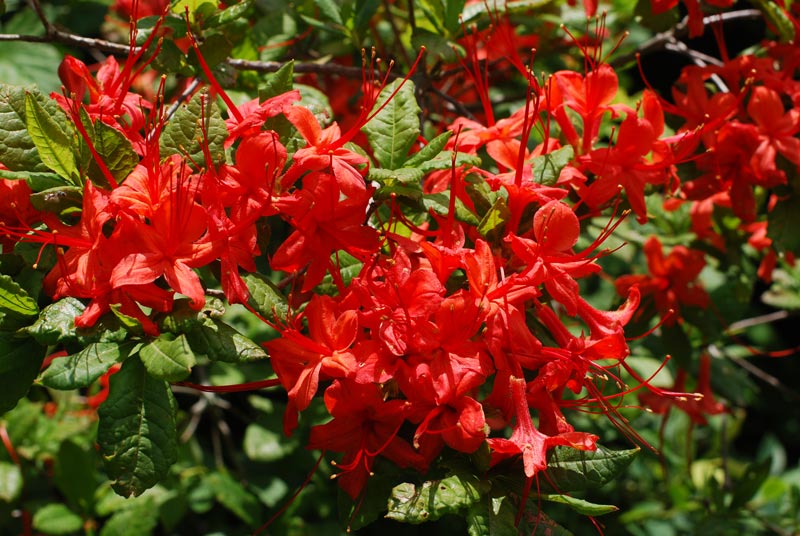 Trail Map
Read More
Gregory Bald and the Flame Azaleas
I had the pleasure of hiking to Gregory Bald on Saturday to see the flame azaleas. It was wonderful to experience the beautiful azaleas, but the getting there was honestly a challenge. We hiked the Gregory Ridge Trail. The trailhead is loca...
Read This Post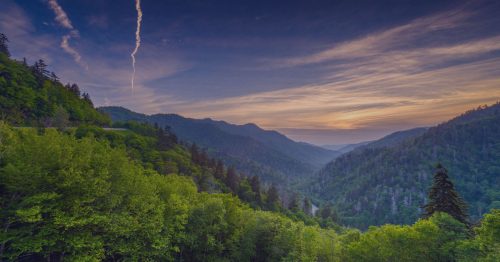 Gaps, Balds, Bunions, Knobs: Best Views In The Smoky Mountains
The best views in the Smoky Mountains are not hard to find if you're up for a little exercise. The national park is home to some of the most beautiful terrain in the country. And the best way to explore and take in all of nature's splendor ...
Read This Post
Featured Posts