Trail Description
Gregory Ridge Trail is a 5 mile trail accessible from the end of Forge Creek Road. It is most often trekked to reach Gregory Bald (5.8 miles from the trailhead) about 0.8 of a mile away from intersection with Gregory Bald Trail.
The Gregory Ridge trailhead is only about 2 miles from Cades Cove on Forge Creek Road. You can reach it via the Cades Cove loop just past the visitor center and Cable Mill area. About 0.1 of a mile past the gate for Parson Branch Road, you will find a small circular parking area for 6-10 vehicles.
Note: If you park your car here, you can get back to Cades Cove on the two-lane Forge Creek Road. Continuing south past the trailhead (toward the Gregory Bald Trail trailhead) on Parson Branch Road will force you to exit on the southern side of the park. For this reason, Gregory Ridge Trail is the more popular hike option for hikers reaching the trail through Townsend, so they can exit the way they came in.
This trail includes 3 footbridges, backcountry campsite #12 just a couple miles from the trailhead, and some significant old growth forest after campsite #12. This trail is mostly a relentless climb and is considered one of the more difficult trails in the park. After passing the backcountry campsite, the trail has an average slope of 800 feet per mile. Your climb is rewarded, however, with lots of beauty on and around the trail.
In the summer you'll enjoy the shade of a lovely tunnel of mountain laurel. At around the 4.0 mile marker the trail will open up significantly, yielding views of the western side of the park's mountains. Some sights to look out for include Forge Knob, Brier Lick Knob, Doe Knob, Mud Gap, Ekaneetlee Gap, Spence Field, and Thunderhead Mountain - the highest peak in the area at 5,527 feet.
The last quarter mile of Gregory Ridge Trail levels out nicely before meeting Long Hungry Ridge Trail and Gregory Bald Trail at Rich Gap. To reach Gregory Bald, take a right onto Gregory Bald Trail and continue uphill for about three quarters of a mile. In late June, you'll be treated to a magnificent display of flame azaleas in a variety of spectacular different colors. The genetic mix of colors is unique to this location.
Gregory Bald is one of two balds in the Great Smoky Mountains National Park that is maintained by the park service; the other is Andrews Bald. No one is completely sure how these grassy balds were originally formed. Some theories suggest lightning strikes, animal grazing, or development by the Cherokee people that originally occupied these lands before they were forced out by white settlers.
It is possible to make the trek to Gregory Bald a loop hike by adding on a bit of road walking on Parson Branch Road. You can descend Gregory Bald Trail for 4.5 miles to Sams Gap, and then continue your descent for 3.3 more miles on the road to reach your car back at the Gregory Ridge trailhead for a total of 13.6 miles round trip. Alternatively, if you prefer a longer trek up than down, you can park your car at the same trailhead, ascend on Parson Branch Road and Gregory Bald trail for a total of 7.8 miles up, and back down Gregory Ridge trail for 5.8 miles.
[+ Read More]
Gregory Ridge Trail (Gregory Bald) Elevation Profile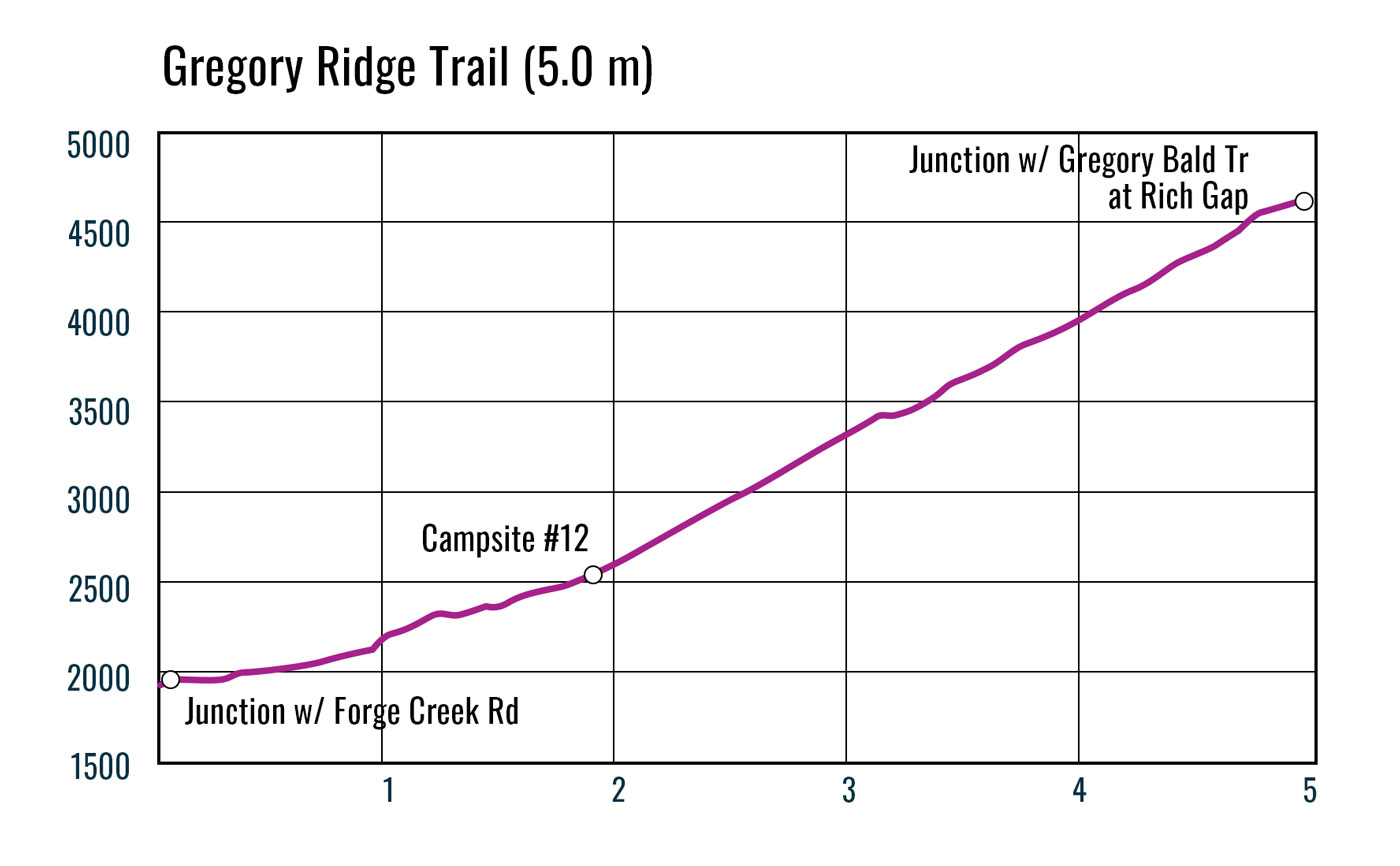 Elevation Grade
Fairly Steep
Paul Petzoldt Scale
Strenuous
Shenandoah Scale
Strenuous
Photo Gallery
(12)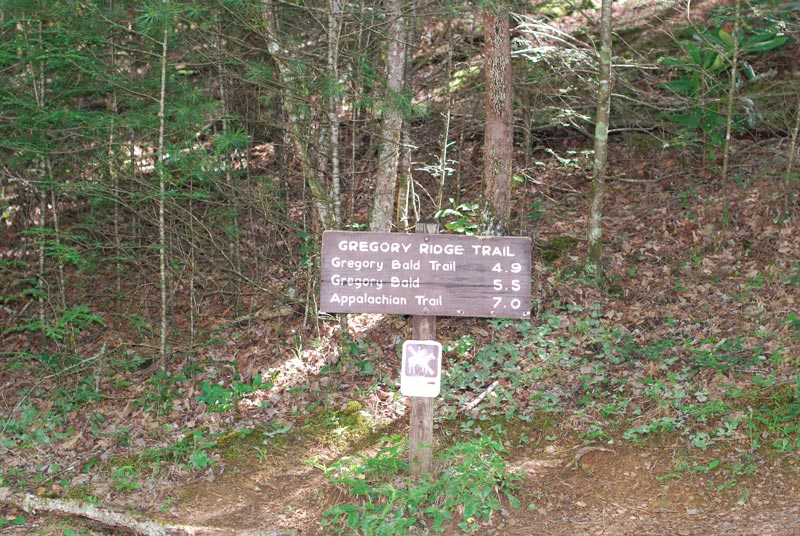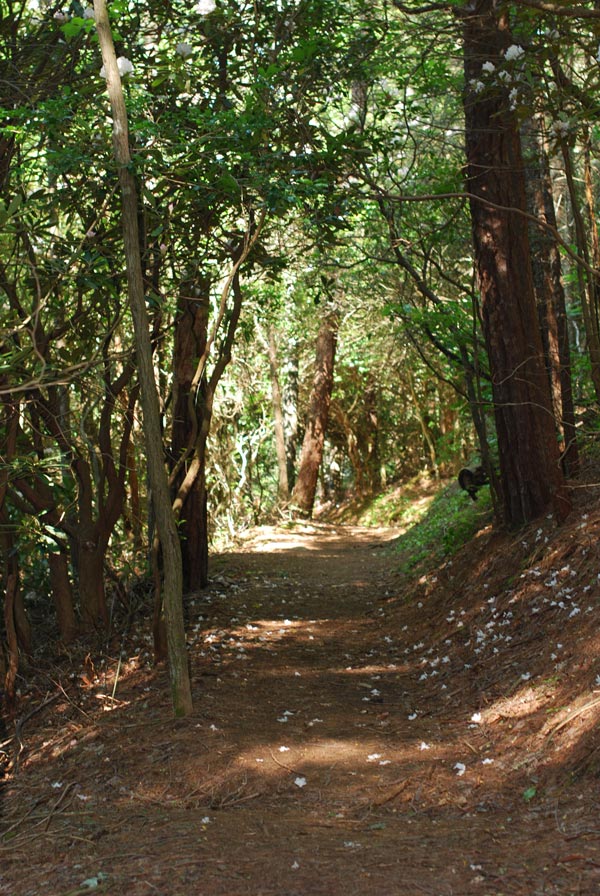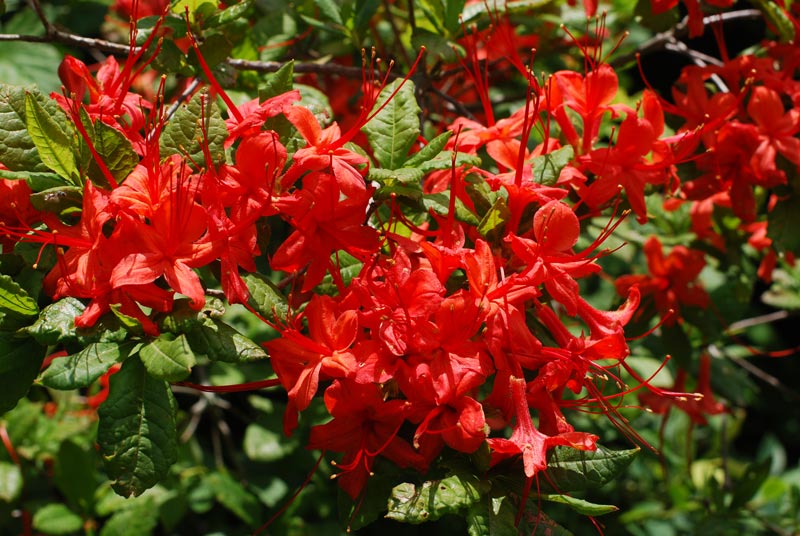 Trail Map
Read More
Gregory Bald and the Flame Azaleas
I had the pleasure of hiking to Gregory Bald on Saturday to see the flame azaleas. It was wonderful to experience the beautiful azaleas, but the getting there was honestly a challenge. We hiked the Gregory Ridge Trail. The trailhead is loca...
Read This Post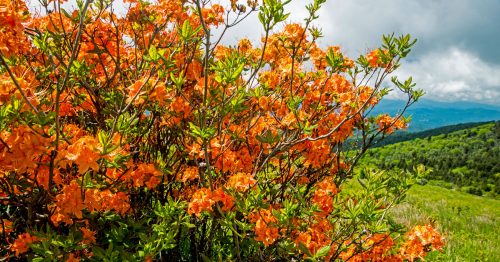 Wildflower Trails in the Great Smoky Mountains
Wildflower trails in the Smokies are not in short supply. From flame azaleas to rhododendrons, the Great Smoky Mountains are filled with so many glorious types of wildflowers. Check out these top wildflower trails this upcoming spring or su...
Read This Post
Featured Posts