Trailhead
Roaring Fork Motor Nature Trail
Trail Description
At the apex of the Roaring Fork Motor Nature Trail there is a parking lot that acts as the trailhead for Grotto Falls. Starting here you'll find Grotto Falls in 1.4 miles via Trillium Gap Trail.
The trail actually travels underneath Grotto Falls, making this the only waterfall in the Smokies you must walk beneath to continue on the trail.
The hike to Grotto Falls is gradual and wide and tends to be fairly busy, but past the falls you'll find the crowds diminish on the way to Mt. LeConte. The pack llamas at LeConte Lodge use this trail to move supplies to and from the lodge. See more hiking trails in the Smokies.
The Grotto Falls parking lot is also the quickest way to reach the summit of Brushy Mountain. From here, continue for 2.9 miles until you reach a 4 way trail intersection. Turning right and continuing on Trillium Gap Trail will take you to LeConte Lodge. Taking a left and continuing for just 0.4 of a mile will take you to Brushy Mountain's heath bald summit.
[+ Read More]
Elevation Grade
Gentle Slope
Photo Gallery
(5)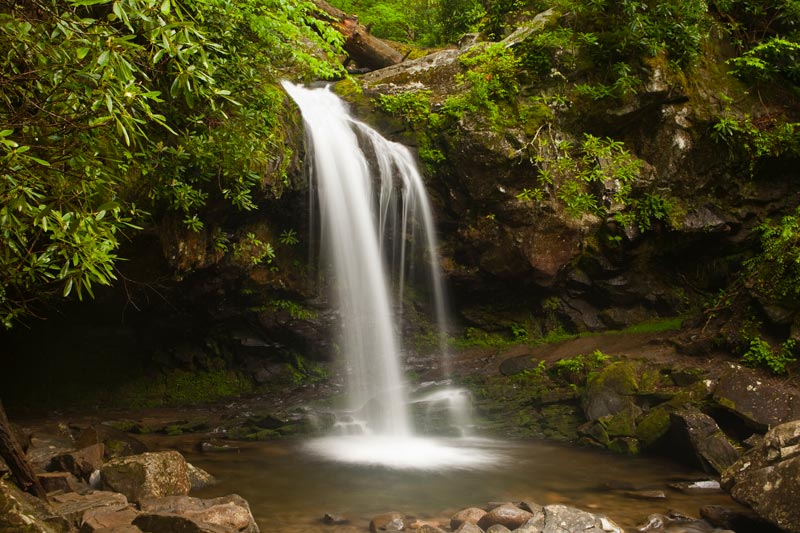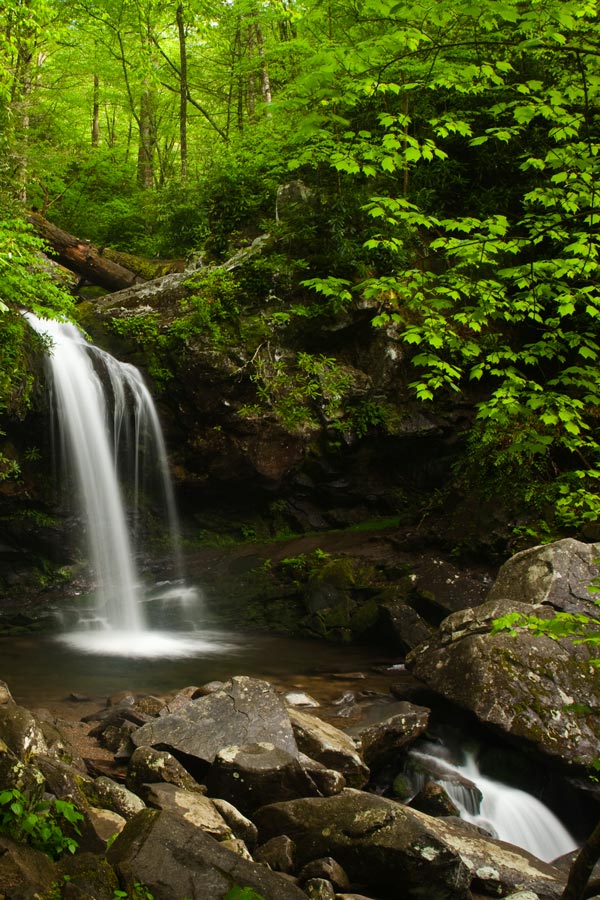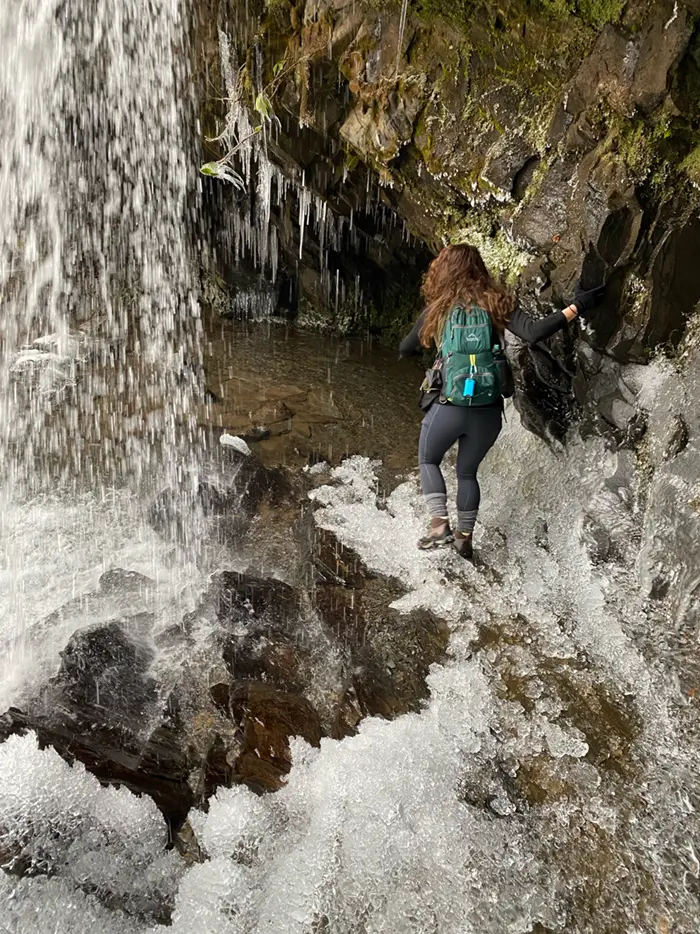 Trail Map
Read More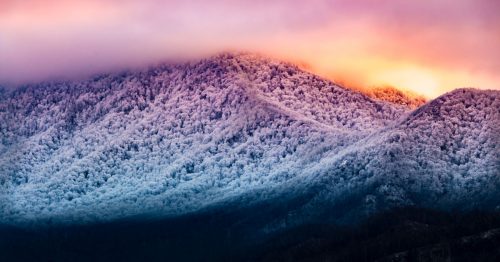 Winter Hikes to Enjoy in the Smokies
The beauty of the Great Smoky Mountains draws folks to Pigeon Forge all year long – not just when the weather is fair. Winter weather turns the mountains and hills around Pigeon Forge into a veritable wonderland and winter hikes in the Sm...
Read This Post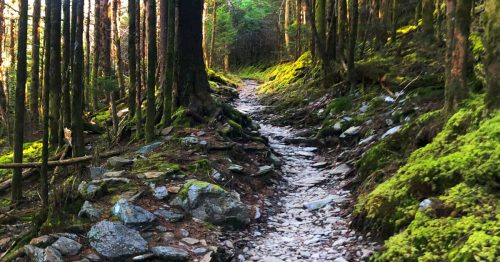 Gatlinburg Hiking Trails
There are a handful of Gatlinburg hiking trails that are easy to reach from the parkway. If you're visiting this popular mountain town, plan for a day of your trip to go explore the Great Smoky Mountains National Park. If you're a beginner,...
Read This Post
Smoky Mountain Hikes Under 5 Miles
Smoky Mountain hikes come in all shapes and sizes. With more than 800 miles of trail in the Great Smoky Mountains National Park, hikers can come up with endless combinations of possibilities for day hikes, backpacking trips, or just a simpl...
Read This Post
Featured Posts