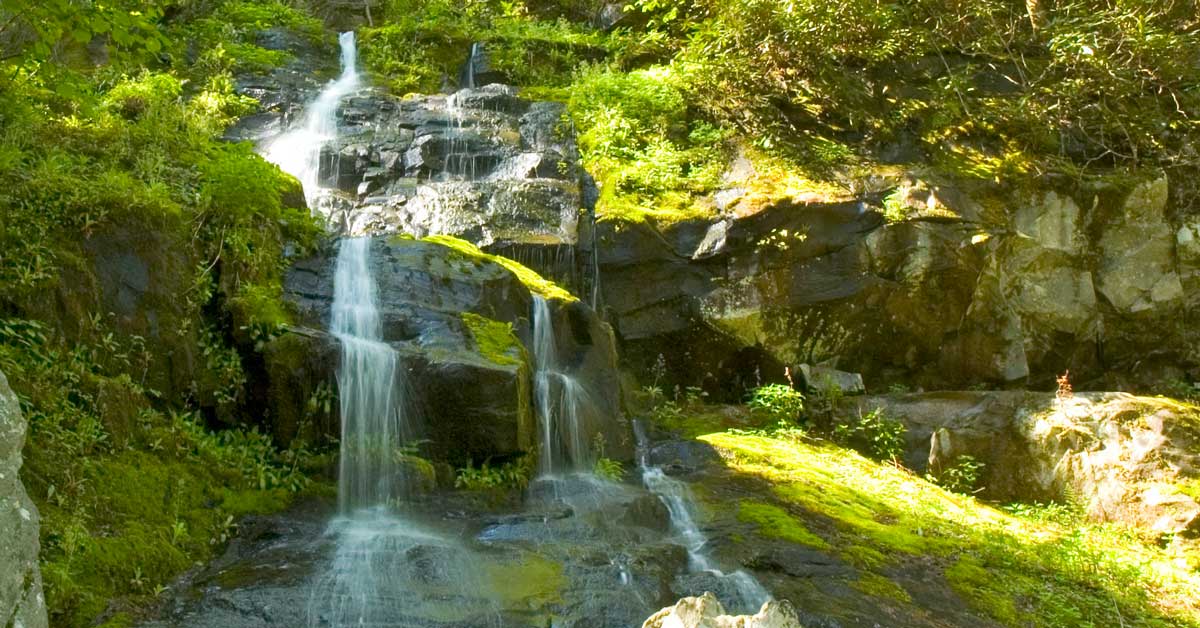 Trail Description
Hen Wallow Falls is a 90 foot waterfall located about 2.1 miles into Gabes Mountain Trail from the trailhead at the entrance to Cosby Campground. To reach Hen Wallow Falls, follow a short, steep side trail that leads down to the base of the waterfall.
Significantly lower in elevation than adjacent trails, Gabes Mountain Trail runs through moist forest woodlands where all kinds of native trees and plants flourish. It can be combined with Maddron Bald Trail and Snake Den Ridge for a long loop hike.
The steepest part of the trail is the spur to Hen Wallow Falls. On the way down, look for a rock with two quartz veins on the right. Also just to the right of Hen Wallow Falls, you'll find a small cave in the ridge.
Gabes Mountain Trail is a pleasant walk in the woods, with some of the flattest terrain you'll find in the Smokies. About the first 3 miles are a moderate uphill climb followed by another 2 much more leveled miles. After campsite #34 you will descend down the rest of the trail (a little over a mile) until you reach the intersection with Maddron Bald Trail and Old Settlers Trail.
[+ Read More]
Gabes Mountain Trail (Hen Wallow Falls) Elevation Profile
Elevation Grade
Fairly Flat
Paul Petzoldt Scale
Moderate
Shenandoah Scale
Moderately Strenuous
Photo Gallery
(16)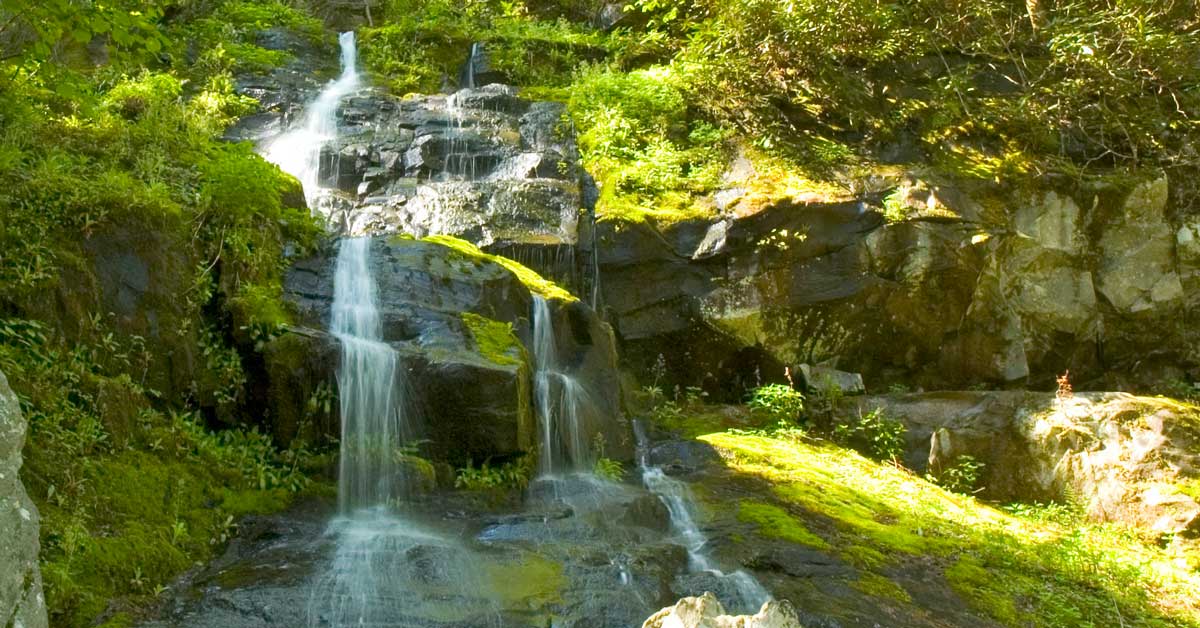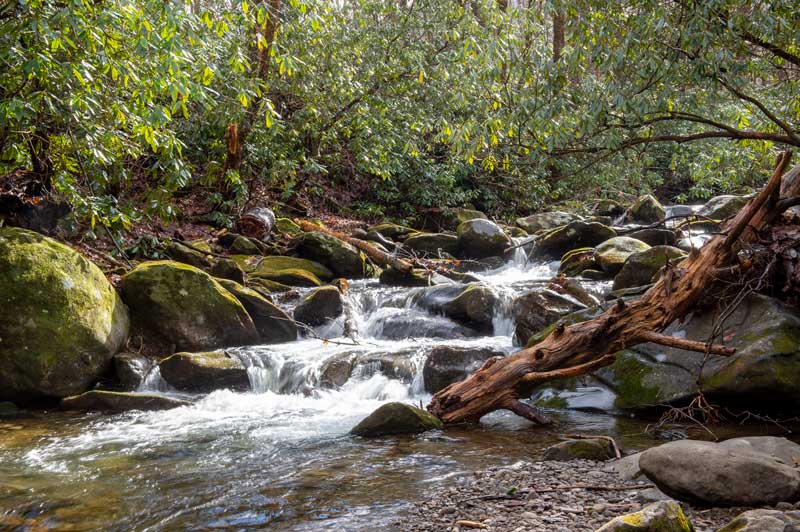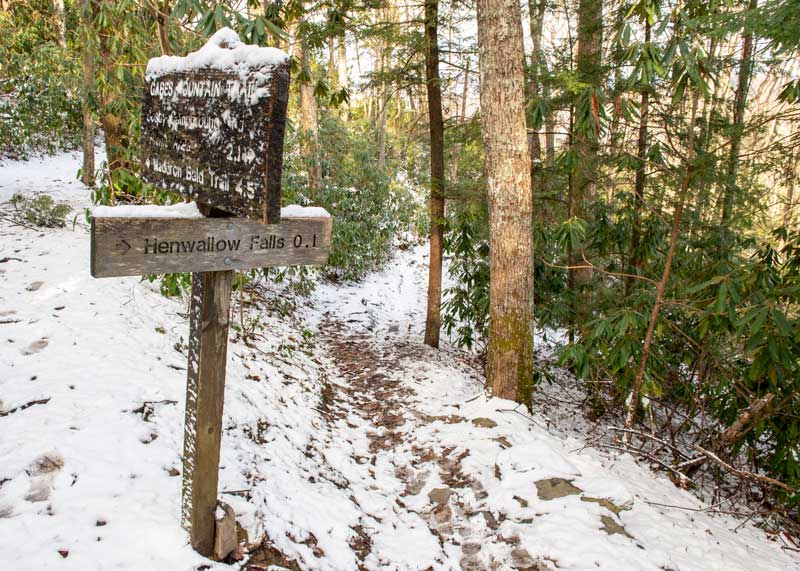 Trail Map
Featured Posts