Distance (One Way)
4.3 miles
Elevation Gain
1,883 feet
Trailhead
Wear Cove Gap Road
Trail Description
Little Greenbrier Trail is an easy to moderate hiking trail that intersects with Little Brier Gap trail and Laurel Falls Trail. It's a great hike to do in the fall, as the wooded surroundings turn vibrant colors.
At the intersection with Little Brier Gap, a right turn will lead you to a sign pointing to the Walker Sisters Cabin about a half mile down the trail.
[+ Read More]
Little Greenbrier Trail Elevation Profile

Tom Dunigan's Elevation Profiles
Elevation Grade
Fairly Steep
Paul Petzoldt Scale
Moderate
Shenandoah Scale
Moderately Strenuous
Photo Gallery (3)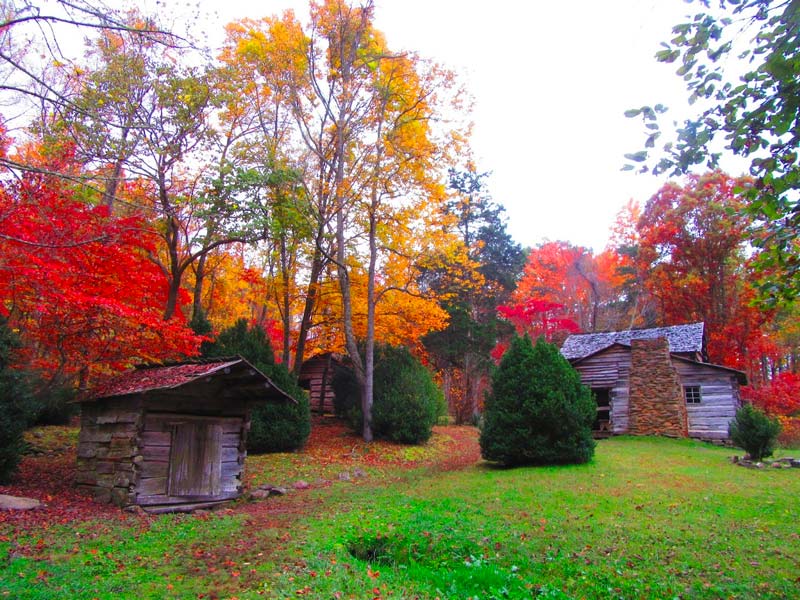 Trail Map
Complete List Of Hikes & Trails (72)
The above list of hiking trails in the Smokies is incomplete and constantly being updated. If you have information or photos you would like to contribute, please contact caroline@pigeonforge.com.
Featured Posts