Trail Description
This easy hike runs along a pretty forest river on a wide flat road that eventually narrows into a true trail. It is often combined with Cucumber Gap Trail and Jakes Creek Trail for an easy Elkmont loop hike.
The road you follow into Elkmont is the old route of the Little River Railroad, part of the Little River Lumber Company, a major logging enterprise during the time when the forest was cut for lumber. Along the road you will pass the site of the Wonderland Hotel on the left. Built by the Wonderland Park Company, the hotel opened in 1912 to serve people riding the logging train into the mountains.
Along your hike occasional benches invite you to stop and enjoy the sunshine on the violets, spring beauty, hepatica, and anemones in spring.
[+ Read More]
Little River Trail Elevation Profile

Tom Dunigan's Elevation Profiles
Elevation Grade
Fairly Flat
Paul Petzoldt Scale
Moderate
Shenandoah Scale
Moderately Strenuous
Hiker Tips & Trivia
GSM backcountry campsites 21 & 24 can be reserved through the National Park Service
Photo Gallery
(15)
Trail Map
Read More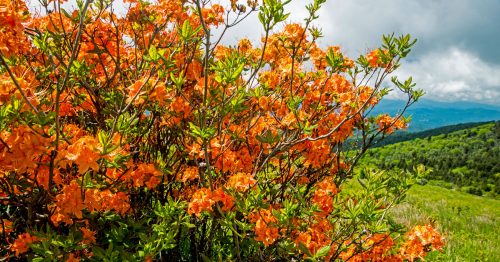 Wildflower Trails in the Great Smoky Mountains
Wildflower trails in the Smokies are not in short supply. From flame azaleas to rhododendrons, the Great Smoky Mountains are filled with so many glorious types of wildflowers. Check out these top wildflower trails this upcoming spring or su...
Read This Post
Featured Posts