The most open part of the bald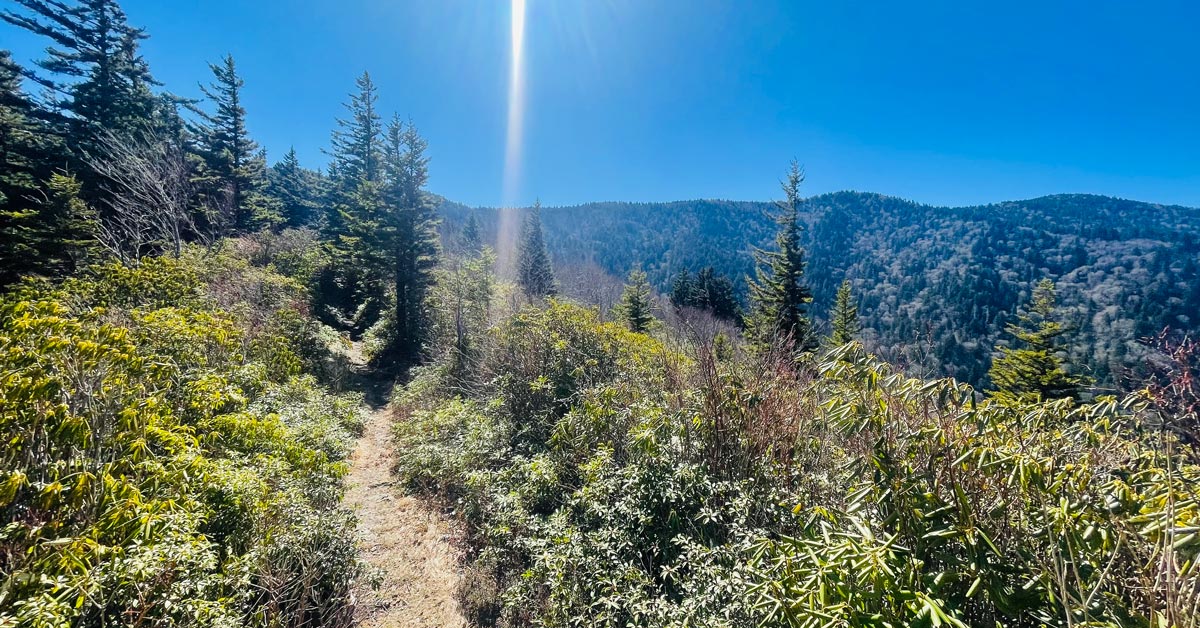 Trail Description
Maddron Bald Trail is a 7.3 mile hike that passes Albright Grove (3 miles in) and the 5,212 foot mountaintop Maddron Bald (7 miles in). You can reach the trailhead directly from US-321, but the trail is often paired with Gabes Mountain Trail and Snake Den Ridge to create a long loop hike from Cosby Campground.
From the Maddron Bald trailhead, it's 3 miles to first junction with Albright Grove Trail. Albright Grove (named after Horace Albright, the second director of the National Park Service) is home to the oldest cove hardwood forest in the national park. Most of this leg of the hike (the first 2.3 miles) is on a wide gravel road. At 0.7 of a mile you'll see Baxter Cabin on your right. The cabin is labeled with a sign that reads: WILLIS BAXTER CABIN, Built About 1889. The cabin was built from a single chestnut tree as a wedding present for Baxter's son.
At 1.2 miles you will reach the intersection with Gabes Mountain Trail and Old Settlers Trail. Continue 1.8 miles to reach Albright Grove. As the trail becomes less and less like a gravel road, you will reach your first water crossing just before Albright Grove. This is the only bridged crossing on the trail.
Upon reaching the first intersection with Albright Grove, you will continue for 0.3 of a mile more before reaching the other end. After this point Maddron Bald Trail ascends for 4 more miles to the intersection with Snake Den Ridge.
On the last 4 mile leg of this trail you will find 5-6 unbridged water crossings. Most are easy enough to rock hop, but after a bout of heavy rain could be quite challenging to cross. There are two crossings that are on the more difficult side regardless of heavy rainfall. The first is located shortly after the second intersection with Albright Grove; it is the second unbridged water crossing and is marked by a large fallen tree hanging over it on your left. The easiest way to cross here is by going downstream to your right just a little further and crossing on the series of rocks in that area. The other difficult crossing (Otter Creek) is located closer to campsite #29.
Shortly after the campsite, the trail takes a sharp turn and a quick ascent up a steep mountain ridge. After climbing to the ridge the trail winds through thick rhododendron tunnels, eventually yielding to the shorter growth of the heath bald. There are several areas (look for rocks to climb on) that provide great views of surrounding peaks including Mount Guyot, Old Black, and Inadu Knob.
It should be noted that Maddron Bald (5,212 ft) is not like the maintained open space at Andrews Bald. The last mile of the trail is what comprises Maddron Bald. It is a long heath bald with many beautiful views, but doesn't really offer many places to sit and rest or eat lunch.
[+ Read More]
Maddron Bald Trail (Albright Grove) Elevation Profile

Tom Dunigan's Elevation Profiles
Elevation Grade
Fairly Steep
Paul Petzoldt Scale
Strenuous
Shenandoah Scale
Very Strenuous
Hiker Tips & Trivia
This trail and the heath bald are named after Cocke County minister Lawson Maddron (1809-1896), whose family cemetery is located near the intersection with Gabes Mountain Trail and Old Settlers Trail.
The standalone trailhead (not Cosby Campground) is located very close to a residential area off Highway 321. There are about 3 places to park right next to the trailhead. It is not suggested to leave your car here overnight, as many hikers have reported stolen or broken into vehicles.
Photo Gallery
(10)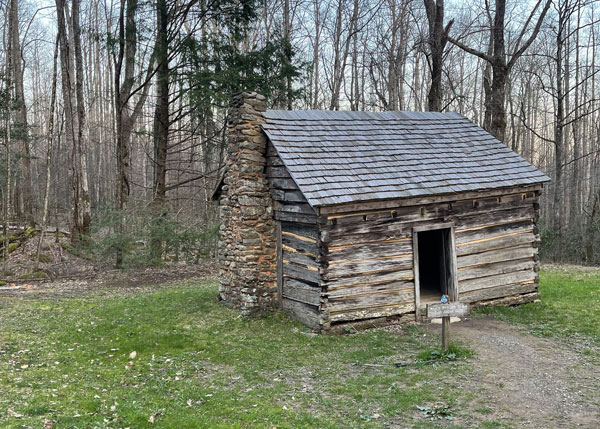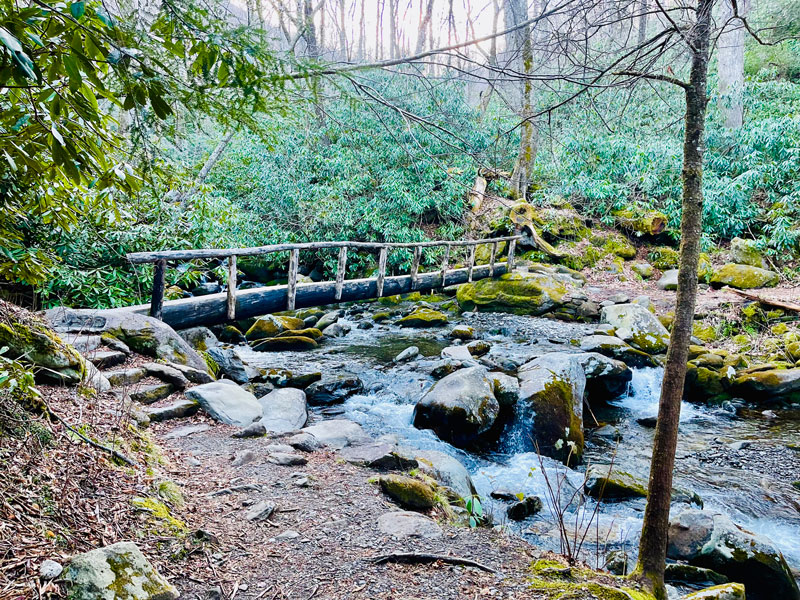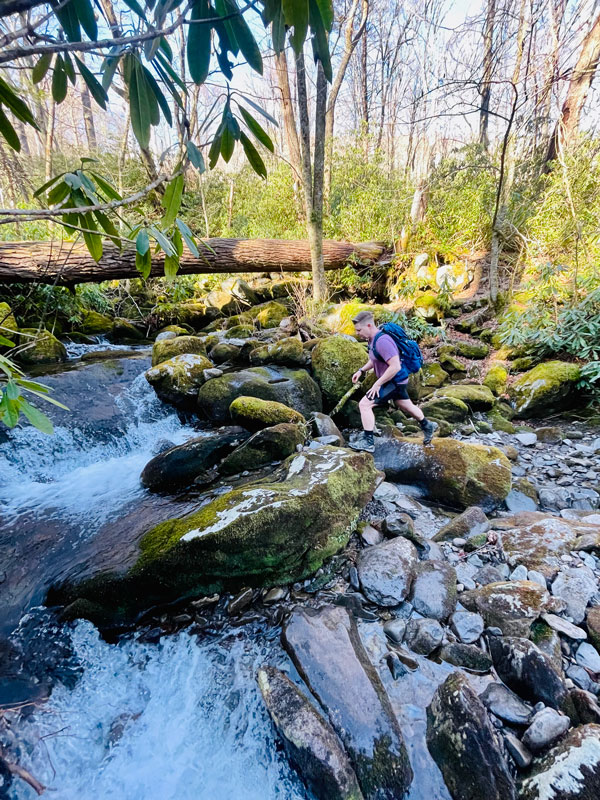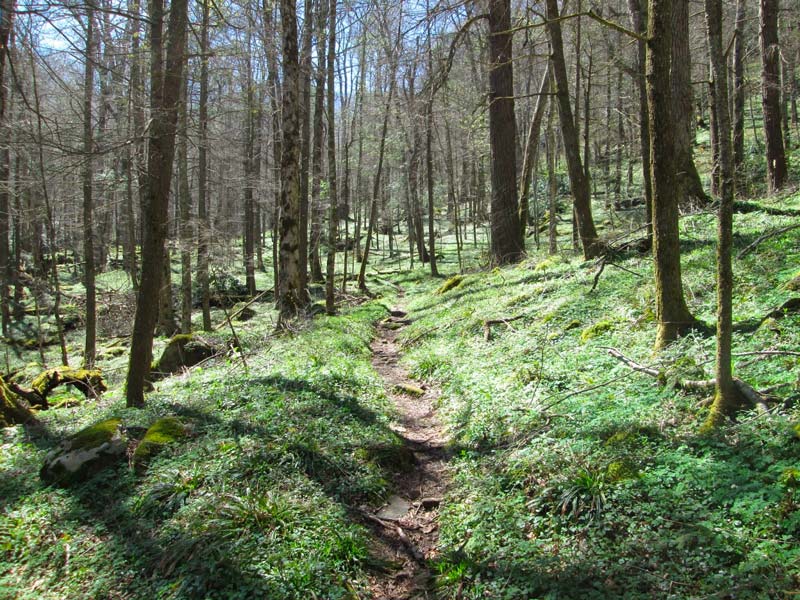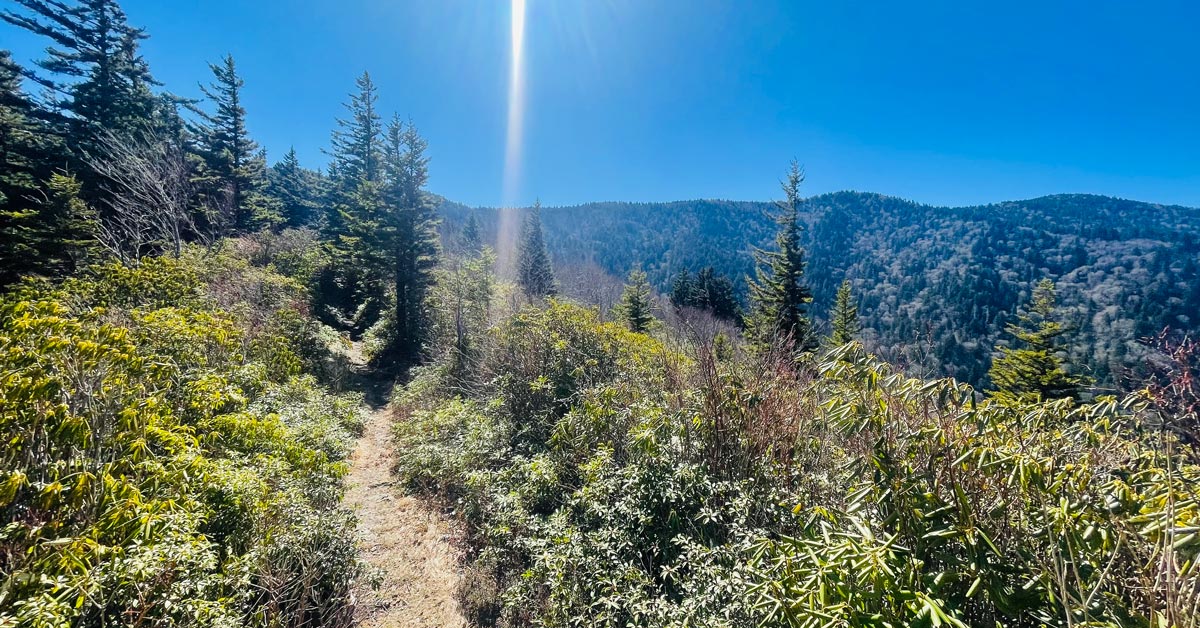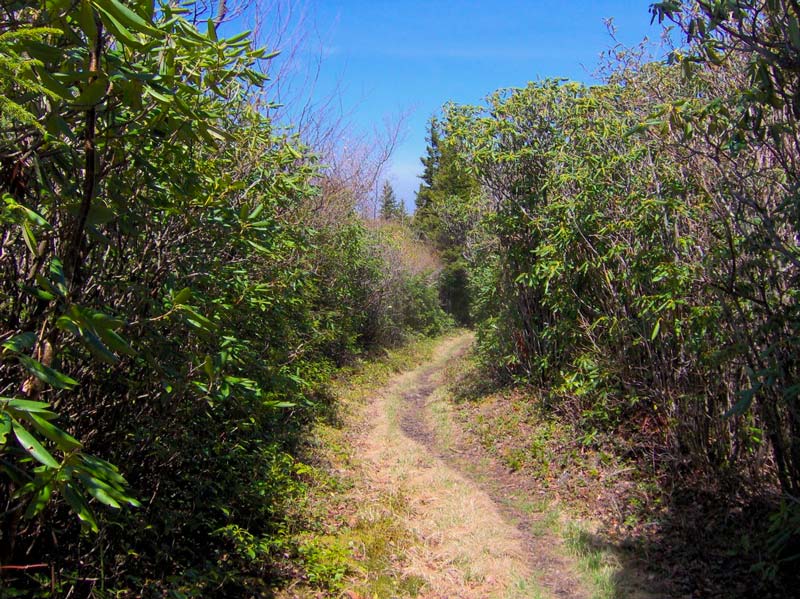 Trail Map
Featured Posts