Trail Description
Meigs Mountain Trail is a popular Elkmont trail with the trailhead accessible via Jakes Creek trail from the Elkmont parking lot. The hike continues to the junction of Lumber Ridge Trail & Meigs Creek Trail. Meigs Mountain Trail is one of the several trails in this area where hikers can see the remains of the Elkmont "ghost town".
Elevation Grade
Gentle Slope
Paul Petzoldt Scale
Moderate
Shenandoah Scale
Moderately Strenuous
Photo Gallery
(3)
Trail Map
Read More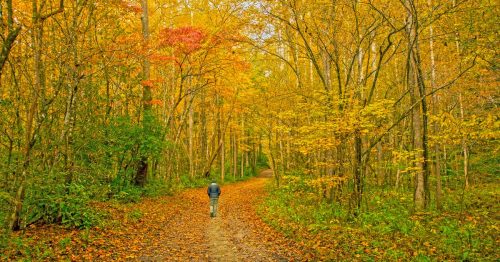 Top Fall Hikes in the Great Smoky Mountains
The Smoky Mountains in Tennessee are one of the most vital and thriving sources of beauty in the world today. With a wide variety of attractions, luxurious hotels, and picturesque mountains teeming with life and explosive color, there are t...
Read This Post
Featured Posts