Trail Description
Metcalf Bottoms Trail is a very easy hike suitable for children. From the Metcalf Bottoms picnic area the trail goes northeast for less than a mile before reaching the Little Greenbrier School and the trailhead for Little Brier Gap Trail. It is often combined with that trail to reach the Walker Sisters Cabin (1.1 m from the Little Brier Gap trailhead) for a 3.6 mile round trip hike.
The trail begins across the bridge from the Metcalf Bottoms picnic area parking lot. Wait for vehicles to pass over the bridge before continuing and find the trail behind a gate on the right. Shortly after you start hiking, the trail becomes very steep - but not for long. Once you reach a chain link fence gating off a small area at the top of the steep climb, the trail levels off and is very easy for the remainder of the hike.
The Little Greenbrier School is located at the end of Metcalf Bottoms Trail. It was built in 1882 when citizens of the valley petitioned Sevier County for a school and a teacher. The building functioned as a schoolhouse until 1936.
To reach the Walker Sisters cabin, continue past the Little Greenbrier School and up the hill behind the cemetery. There is a gravel road blocked by a gate with a sign just beyond it indicating the cabin is 1.1 miles away.
[+ Read More]
Elevation Grade
Fairly Flat
Photo Gallery
(7)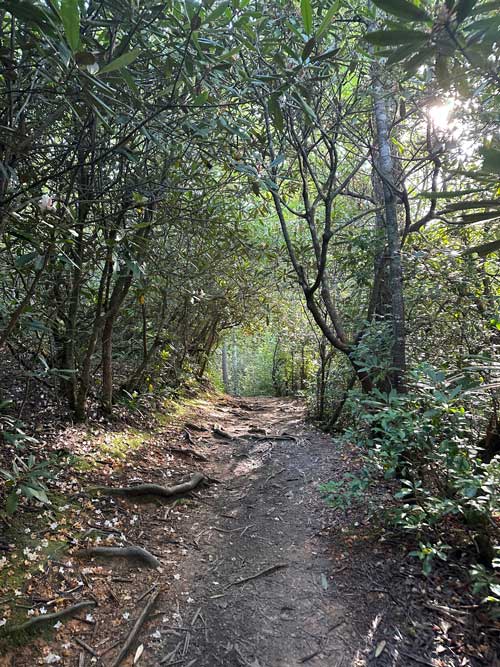 Featured Posts