Distance (One Way)
5.6 miles
Elevation Gain
3,045 feet
Trailhead
Cosby Campground
Trail Description
The 11.2 mile roundtrip hike to Mt. Cammerer via Low Gap Trail and the AT is the most popular and shortest route to reach the summit. You'll find the trailhead near the Cosby Campground.
The entirety of Low Gap Trail is 5.4 miles one way and is rated moderate with an elevation gain of about 2,300 feet. It intersects with the Appalachian Trail after a very steep 2.9 mile trek from the Cosby Campground. If you continued back down the other half of Low Gap from the intersection, you'd find yourself at Big Creek Trail after 2.5 more miles.
Low Gap Trail's ascent follows Cosby Creek, with a ravine separating the trail from the creek on your right. The trail curves left at 0.9 of a mile and continues to ascend through large hemlocks and poplars. Watch for a large poplar that leans over but then bends and stretches straight up in search of light above the canopy.
The 2.1 miles of the Appalachian Trail are slightly easier than the upward incline of Low Gap. You still gain just under 1000 more feet of elevation, but at a much less aggressive pace. After a brief decent at the end of this stretch, you'll run into the trailhead for the very short 0.6 mile Mt. Cammerer Trail.
Mt. Cammerer Trail (unlike the 7.4 mile Lower Mt. Cammerer Trail) is a very easy stretch and the final trail that leads to the lookout tower.
On some North Carolina maps, Mt. Cammerer is called Sharptop.
[+ Read More]
Elevation Grade
Fairly Steep
Paul Petzoldt Scale
Strenuous
Shenandoah Scale
Strenuous
Hiker Tips & Trivia
There is limited parking and the campground is closed in the winter, so you may need to park at the backpacker's parking area near the registration hut.
A large portion of this hike is horse friendly, so watch out for droppings.
Due to the steep incline of Low Gap Trail, trekking poles are especially helpful on the way back down.
The true Low Gap trailhead is close to the entrance of Cosby Campground, but you can also access the trail from the Lower Mount Cammerer trailhead at the southeast point of the grounds; this cuts out about 0.4 miles of the trail.
Photo Gallery (31)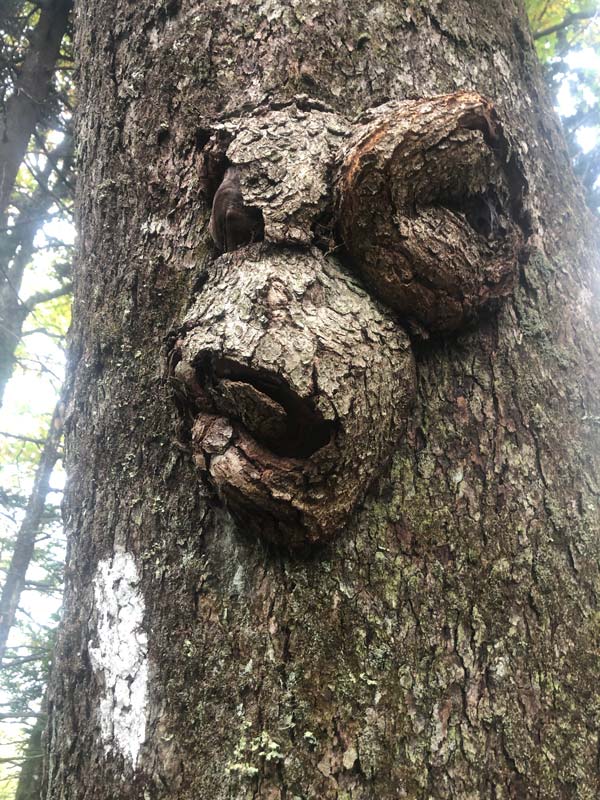 Trail Map
Complete List Of Hikes & Trails (69)
The above list of hiking trails in the Smokies is incomplete and constantly being updated. If you have information or photos you would like to contribute, please contact caroline@pigeonforge.com.
Featured Posts