Distance (One Way)
3.7 miles
Trailhead
Greenbrier Cove
Trail Description
Porters Creek Trail is a 3.7 mile hike from Greenbrier Cove just east of Mount LeConte. The trail is famous for wildflowers, and during the months of April and May you will find dozens of different species blooming.
About two miles into the hike is the 60 foot Fern Branch Falls. If you continue all the way to the end of the trail, you'll reach the backcountry campsite #31.
After the first mile of the hike you can take a right on Brushy Mountain Trail and head up to Mount LeConte.
[+ Read More]
Porters Creek Trail (Fern Branch Falls) Elevation Profile

Tom Dunigan's Elevation Profiles
Elevation Grade
Fairly Flat
Paul Petzoldt Scale
Moderate
Photo Gallery (6)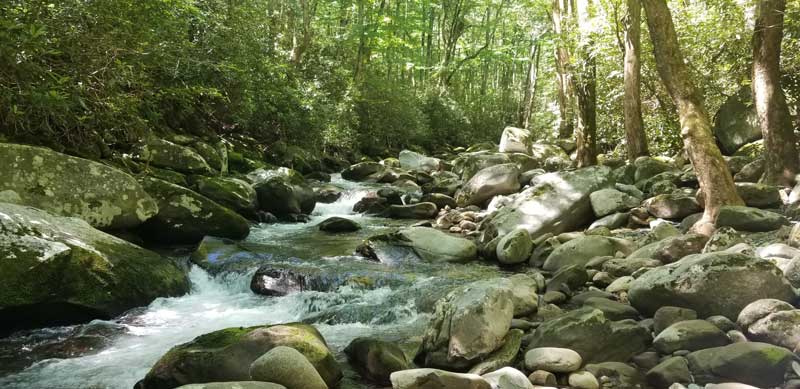 Trail Map
Complete List Of Hikes & Trails (72)
The above list of hiking trails in the Smokies is incomplete and constantly being updated. If you have information or photos you would like to contribute, please contact caroline@pigeonforge.com.
Featured Posts