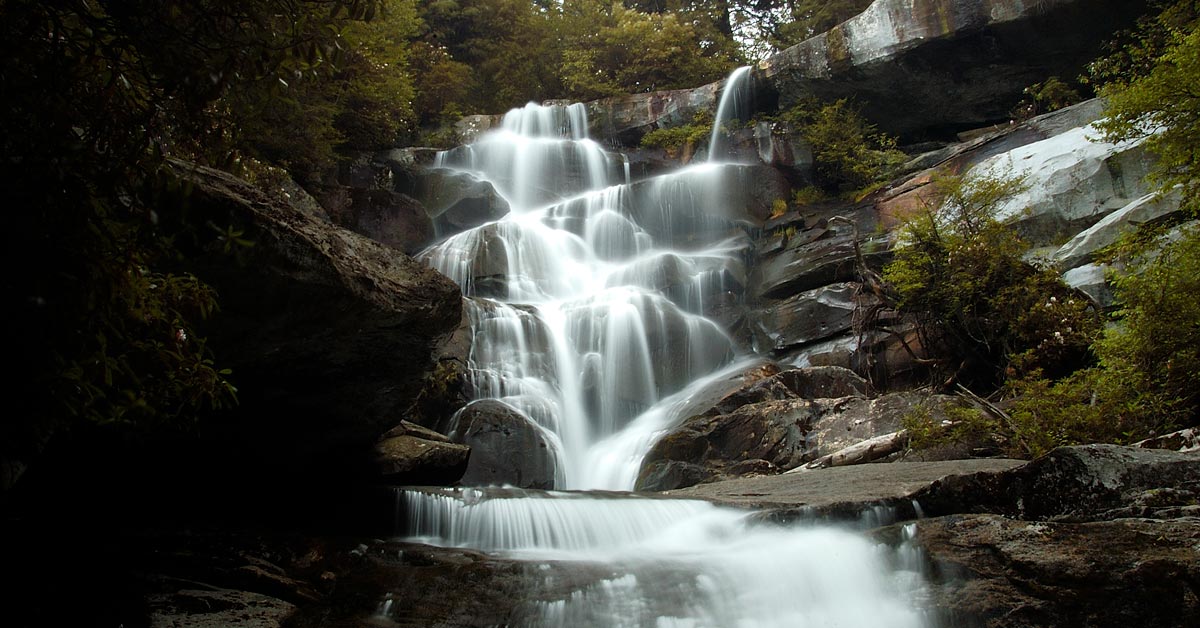 Trail Description
Ramsey Cascades Trail is a 4 mile hiking trail in the Greenbrier area of the Great Smoky Mountains National Park. The trail leads out and back to Ramsey Cascades, the tallest waterfall in the park.
This remote trail does not intersect with any other trails. It leads directly out and back to Ramsey Cascades, a 100 foot waterfall.
Do not let the short mileage fool you; this is a tough hike. The first couple of miles are not incredibly steep, but the last 25% of the trail is a different story. Much of the last mile feels more like rock climbing than hiking as you approach the waterfall.
The national park takes great care in warning hikers not to attempt climbing up or around Ramsey Cascades. A sign just before the falls shows that 4 people have died attempting to do so. Even if you're not trying to climb anything, you should still use extreme caution while navigating the large boulders and shallow waters beneath the cascades. It can be very slippery.
On a warm summer day, the area beneath Ramsey Cascades can be a refreshing place to relax in the water. It's not a bad idea to wear a swimsuit under your clothes. There are several very large and flat boulders that make a nice place to have a picnic.
[+ Read More]
Ramsey Cascades Trail Elevation Profile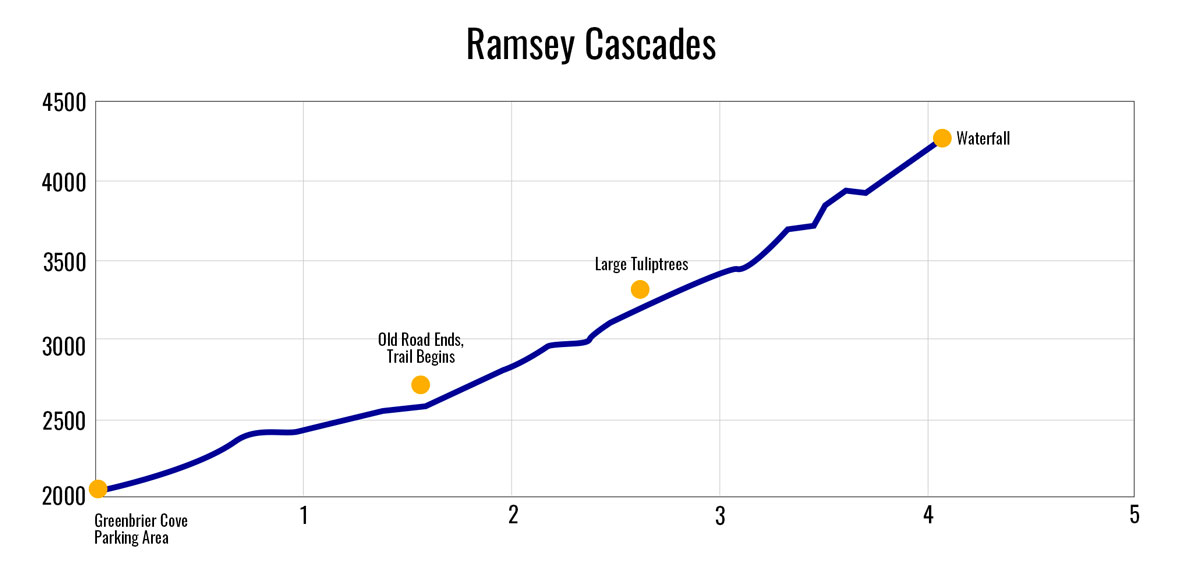 Elevation Grade
Fairly Steep
Paul Petzoldt Scale
Moderate
Shenandoah Scale
Moderately Strenuous
Photo Gallery
(7)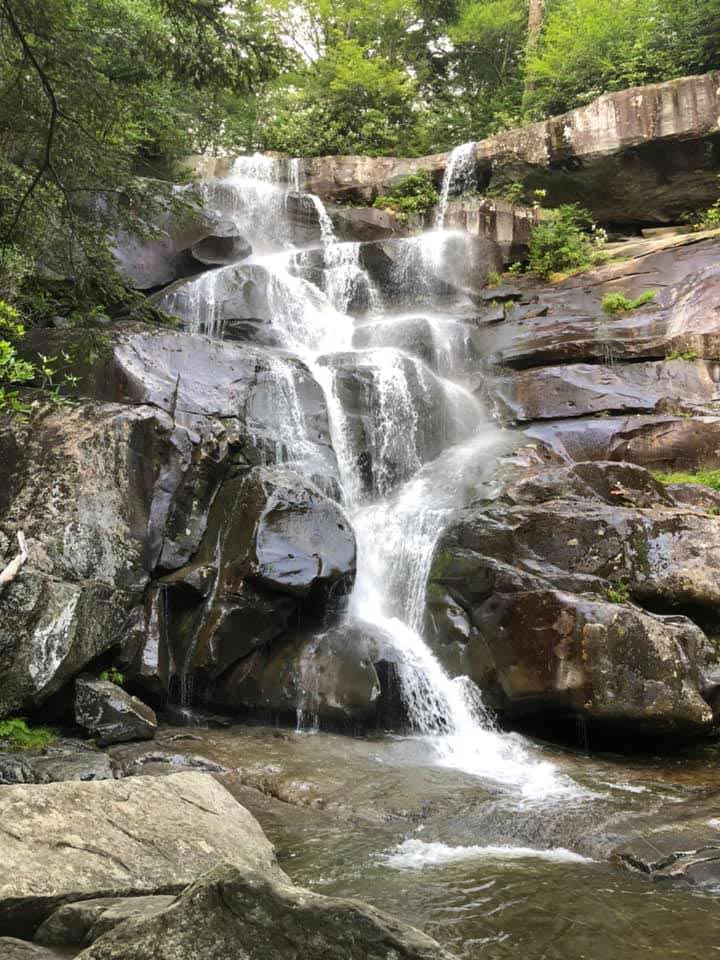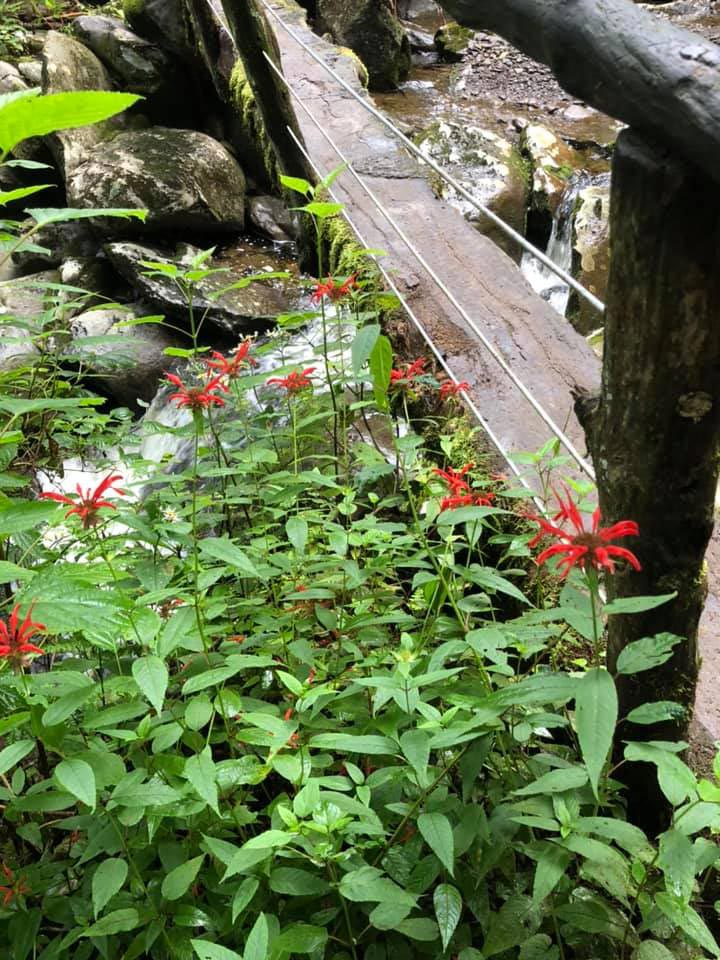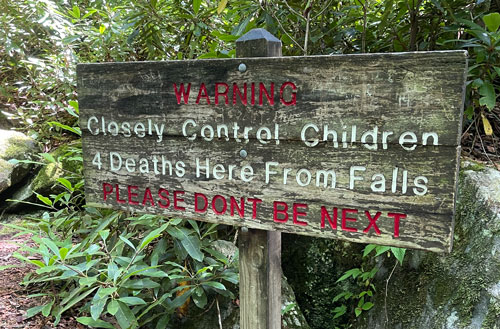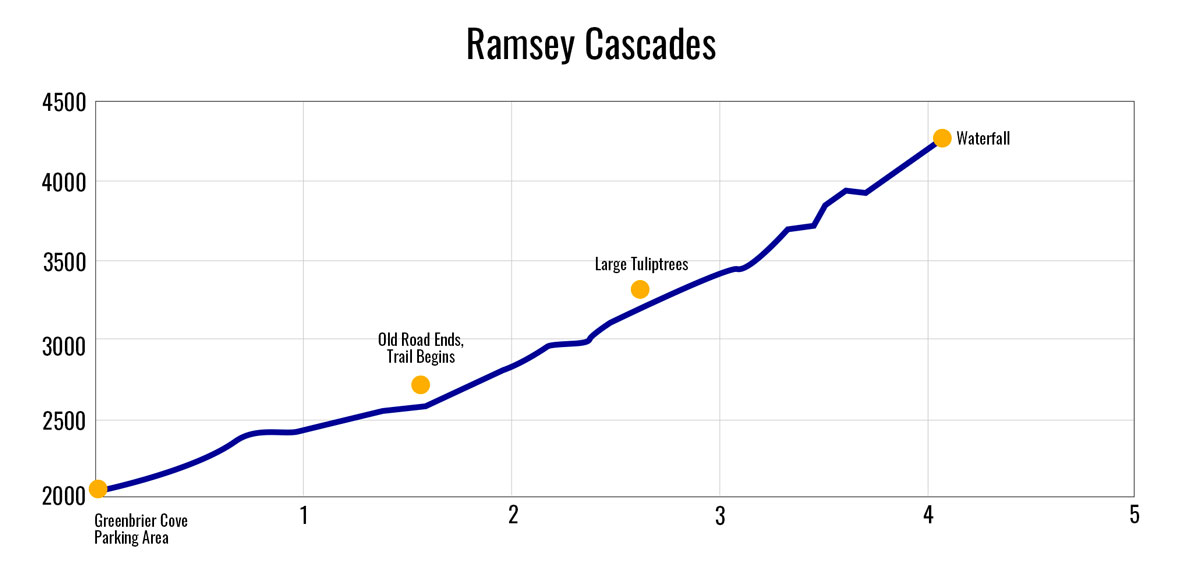 Trail Map
Read More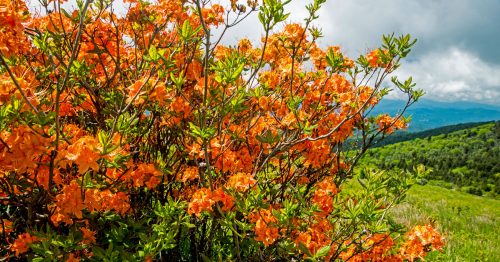 Wildflower Trails in the Great Smoky Mountains
Wildflower trails in the Smokies are not in short supply. From flame azaleas to rhododendrons, the Great Smoky Mountains are filled with so many glorious types of wildflowers. Check out these top wildflower trails this upcoming spring or su...
Read This Post
Featured Posts