Trail Description
Shuckstack Fire Tower can be reached a number of ways, but the shortest route is on the Appalachian Trail beginning at Fontana Dam and hiking for about 3.5 miles. Hiking this portion of the AT out and back makes for a 7 mile roundtrip hike.
Another way to reach Shuckstack fire tower is via Twentymile trail (5.0 miles long) from the Twentymile Ranger station just west of Fontana Dam. You can combine it with Twentymile Loop trail and Wolf Ridge Trail to make a 12.2 mile loop hike.
Shuckstack Fire Tower sits on the rocky peak of Shuckstack Mountain. Beside it are the remains of the old tower keeper's lodge: a chimney and cistern near the base of the tower. The tower was built in 1934 and consists of 6 stories and 78 steps. The higher you go, the better the views are. From the top you can see Fontana Lake and the Nantahala Mountains to the south, the Blue Ridge Mountains to the southeast, the Unicoi Mountains including Hangover to the west, and the Smoky Mountains skyline to the north.
Shuckstack gets its name from its appearance: it resembles a stack of dried cattle feed stockpiled for winter.
[+ Read More]
Elevation Grade
Very Steep
Paul Petzoldt Scale
Moderate
Shenandoah Scale
Moderately Strenuous
Photo Gallery
(15)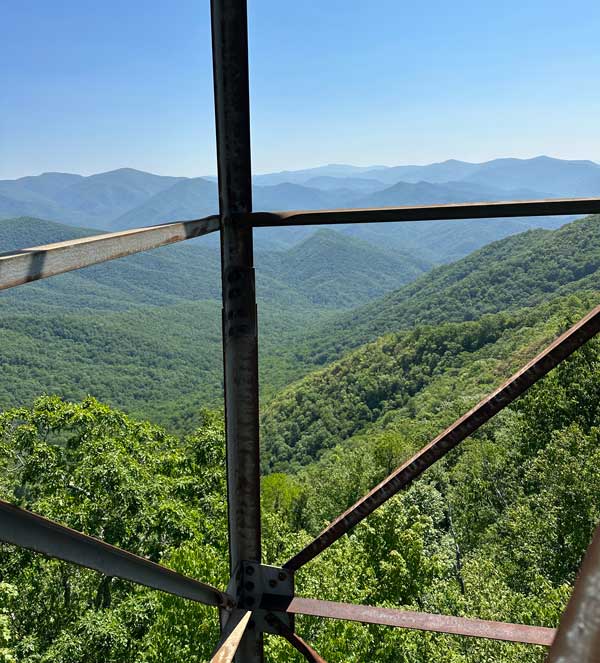 Featured Posts