Elevation Gain
2,000 feet
Location
Pigeon Forge, TN
Trail Description
Spence Field is a mountain highland meadow located on the Tennessee & North Carolina border at an elevation of 4,920 feet. The loop of trails around it is comprised of Anthony Creek Trail, Bote Mountain Trail, the Appalachian Trail, and Russell Field Trail. This loop winds through a mixed forest of hemlock, hardwood, and rhododendron.
Anthony Creek Trail is 3.5 miles long, and to complete this loop you will hike the entirety of it. The trailhead is located at Cades Cove campground. Soon after you set out you'll pass the intersection with Crib Gap Trail, and after 1.6 miles you'll pass the intersection with Russell Field Trail, the last trail in the loop.
Bote Mountain Trail is a longer trail east of Cades Cove. The entirety of the trail is 4.2 miles long extending north where it intersects with Lead Cove Trail, Finley Cane Trail, and West Prong Trail. To reach Spence Field from the Anthony Creek junction you'll head south on Bote Mountain for 1.7 miles until you reach the Appalachian Trail. This is also where you'll find the Spence Field shelter.
Working your way around the loop, you'll continue west on the A.T. for 2.9 miles until you reach the Russell Field Trail junction. Hike north for 3.5 miles to reach Anthony Creek Trail again and return to Cades Cove.
A horse camp and campsite #9 are found along the way.
There are several trails in this area that could be combined to create a similar but longer loop hike. Starting at the same trailhead, instead of continuing on Anthony Creek Trail you can turn onto Crib Gap for 1.6 miles and then Lead Cove for 1.8. This will bring you to Bote Mountain Trail and add on 1.2 miles before the remainder of the hike starts following the same path to the Appalachian Trail - a total loop of 14.3 miles.
[+ Read More]
Elevation Grade
Fairly Flat
Paul Petzoldt Scale
Strenuous
Shenandoah Scale
Very Strenuous
Hiker Tips & Trivia
Spence Field is named after a settler who built a cabin at the field in 1830: James Spence
Russell Field and Gregory Bald are both named after Russell Gregory, a 19th century Cades Cove settler and Union supporter. He and other settlers used the field for sheep and cattle grazing. Russell Gregory was killed during a Confederate ambush in 1863.
Anthony Creek Trail also functions as a horse trail
"I have to start out by saying one thing about this loop - there are a LOT of ROCKS on these trails! Rocks the size of marbles, baseballs, footballs, soccer balls, Volkswagens... I spent a lot of my time watching my footing to avoid turning an ankle." - Randy Small, 900 Miles
Most hikers report that the hardest part of this loop is the upper 1.7 miles of Bote Mountain Trail
Photo Gallery (12)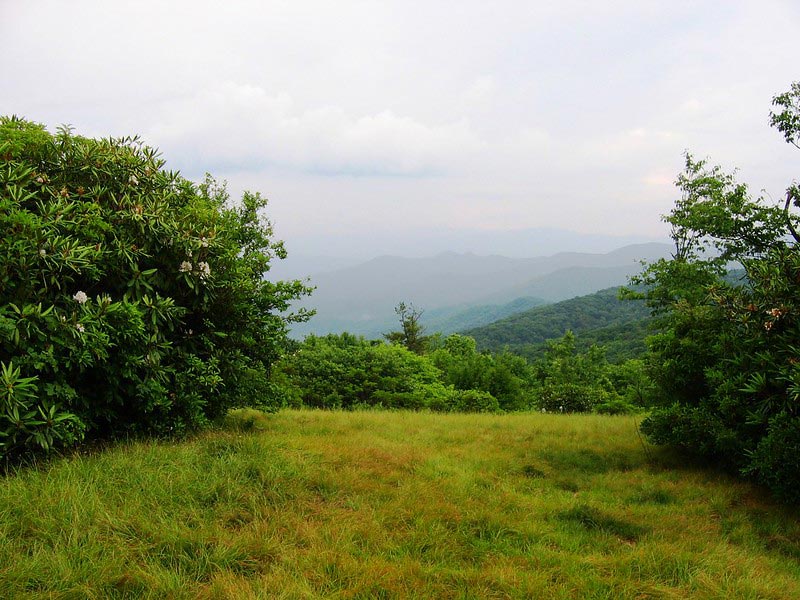 Trail Map
Featured Posts