Trail Description
The Jump Off is a vantage point on the side of Mt. Kephart located at the very beginning of The Boulevard Trail to Mount LeConte. On a clear day you can see great views of Charlie's Bunion and The Sawteeth from here.
The hike to the Jump Off starts at Newfound Gap along the Appalachian Trail for 2.7 miles. The trail is rough, rocky, and consumed by tree roots. This segment of the AT is very popular as it is the route to Charlie's Bunion; we recommend getting as early a start as possible on this hike to avoid crowds. If you're up for a little hiking in the dark, the Jump Off is a great place to watch the sunrise.
After climbing about a thousand feet, you will reach the trail intersection with The Boulevard at 2.7 miles. Take a left here on The Boulevard Trail. Almost immediately (about 0.1 of a mile after the intersection) you will see a sign pointing to a spur trail on your right; this is the marker for The Jump Off Trail.
The spur trail to reach the Jump Off is a maze of obstruction and can be difficult for hikers who aren't used to the terrain of the Smokies. You will clear the summit of Mount Kephart and then head downhill. At a fairly level portion of this spur trail you can catch views of the winding, razor-thin ridge known as The Boulevard connecting the eastern part of Mount LeConte to the Smoky Mountain divide. Beneath it and slightly to the right is the heath bald summit of Brushy Mountain.
After about a half mile you will reach a steep 1000 foot cliffside; you have arrived at The Jump Off. The view from here is overlooking some of the most rugged and dense wilderness of the Smokies. On the right, you'll see Charlie's Bunion protruding from the south wall of the mountain gulf. Northeast of Charlie's Bunion are a jagged row of sharp peaks protruding upward along the spine of the mountain divide called the Sawteeth. At the crest of the gulf are several Smokies 6000s (peaks above 6000 feet) including Old Black, Mount Chapman, and Mount Guyot.
[+ Read More]
The Jump Off (Boulevard Trail) Elevation Profile
Elevation Grade
Gentle Slope
Paul Petzoldt Scale
Moderate
Photo Gallery
(11)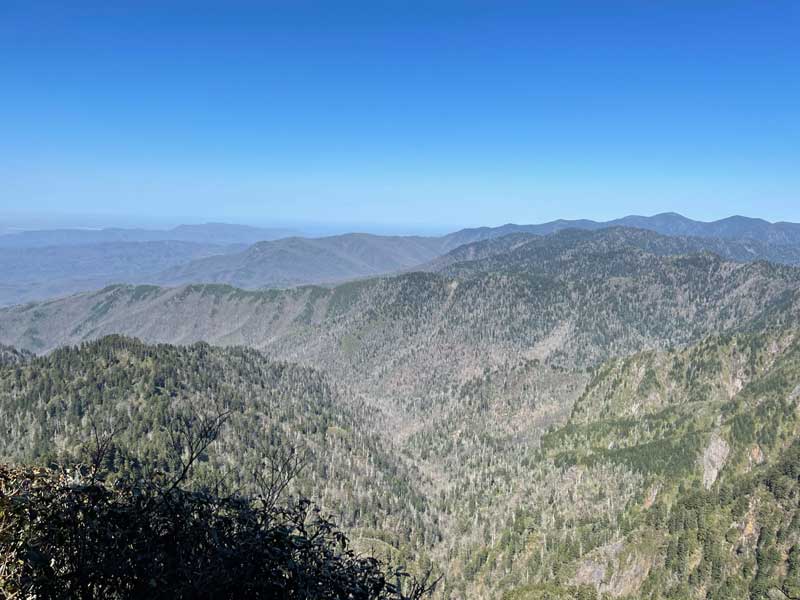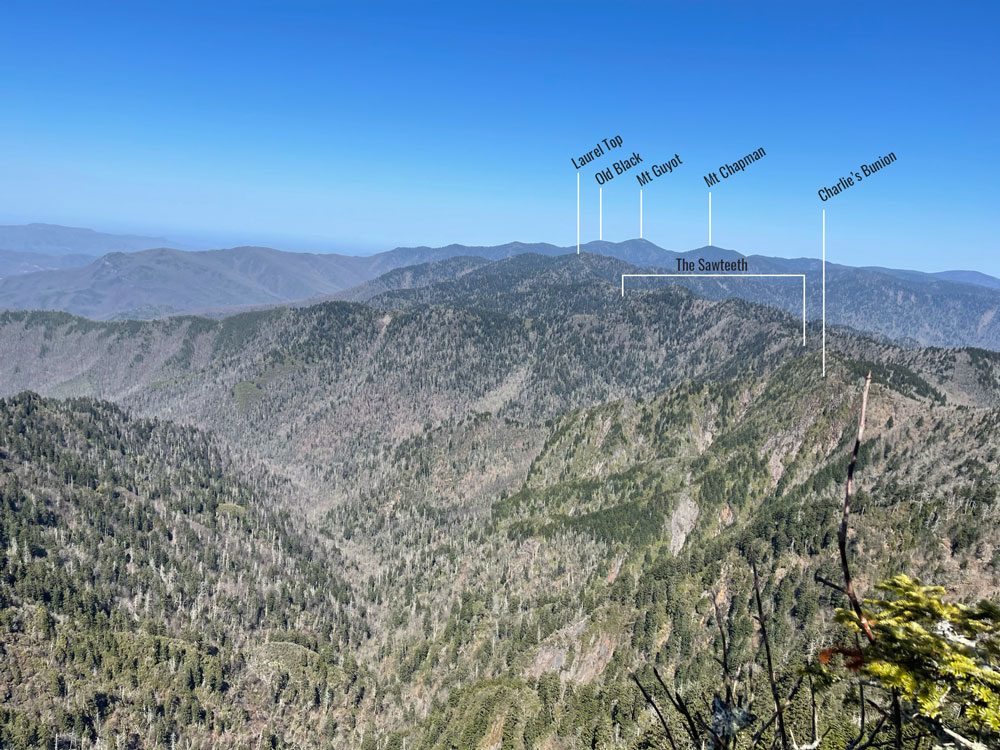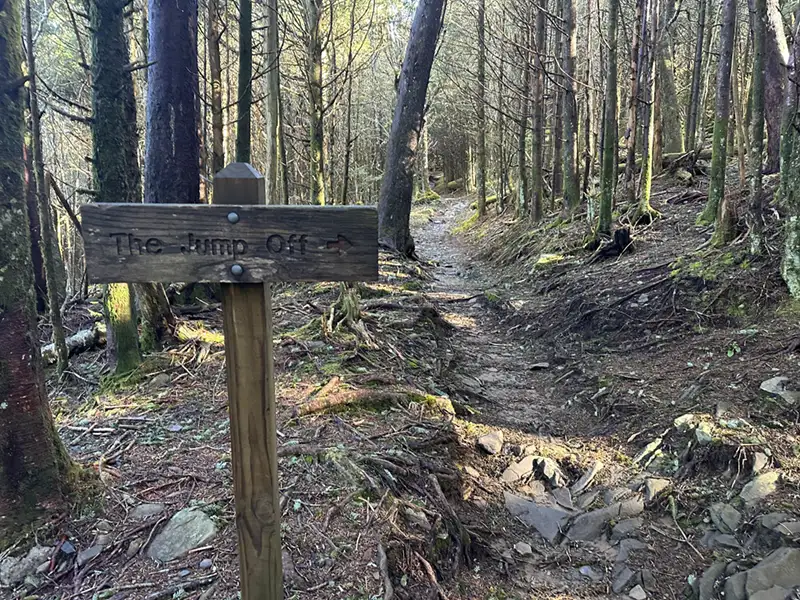 Featured Posts