Trail Description
Trillium Gap Trail is one of the hiking trails in the Smoky Mountains leading to Mt. LeConte. It is also the trail to Grotto Falls. Starting at the true trailhead in Cherokee Orchard, the trail itself is 8.8 miles long, 3.4 to Grotto Falls, and 8.9 to get all the way to Mt. LeConte. It is the second longest route to reach LeConte Lodge, with the longest being Brushy Mountain Trail (9.1 miles to LeConte).
Most hikers looking to reach the waterfall bypass the first part of the trail and park off Roaring Fork Motor Nature Trail in a lot labelled Grotto Falls Parking. From this trailhead you'll reach the waterfall in 1.4 miles and Mount LeConte in 6.7.
Trillium Gap Trail is the longest trail to reach Mount LeConte, and it is probably the least steep of all 6 trails. Most of the hike to the summit is enjoyable for a well seasoned hiker who can handle a steady incline. However, the last couple of miles are fairly strenuous. The trail gets very rocky with several steep switchbacks - especially in the last 3.6 miles to the lodge.
At 5.3 miles you will reach what appears to be a 4 way trail intersection. To the right is the remaining 3.6 miles of Trillium Gap Trail to LeConte Lodge. Straight ahead is the first 4.5 miles of Brushy Mountain Trail. If you continued all the way down in this direction you would find yourself in the first mile of Porters Creek Trail near Greenbrier Cove. To the left is the last 0.4 of a mile of Brushy Mountain Trail, AKA, the spur trail to the summit of Brushy Mountain. If you are up for a quick and steep detour, the small clearing at the summit of Brushy Mountain yields some of the most underrated views in the Smokies.
[+ Read More]
Trillium Gap Trail (Grotto Falls, Mt. LeConte) Elevation Profile
Elevation Grade
Fairly Steep
Paul Petzoldt Scale
Strenuous
Shenandoah Scale
Very Strenuous
Hiker Tips & Trivia
"Don't be surprised if you run into a pack train of llamas along the stretch between Trillium Gap and the summit. This section of trail is traveled three times a week by llama trains as they transport supplies to the LeConte Lodge." - HikingInTheSmokys.com
Photo Gallery
(18)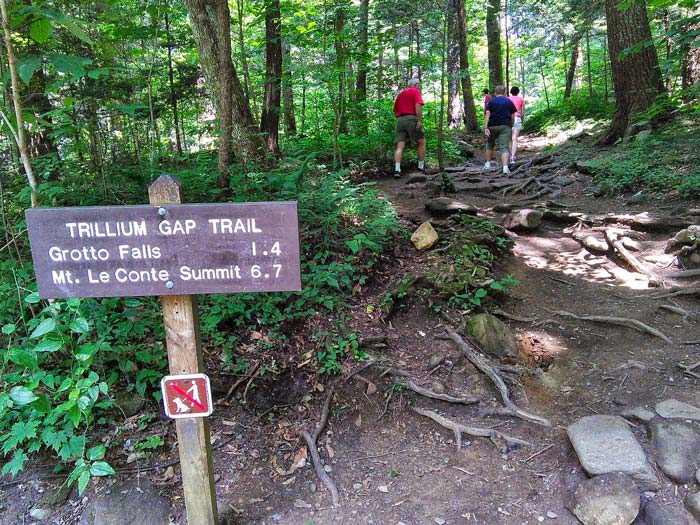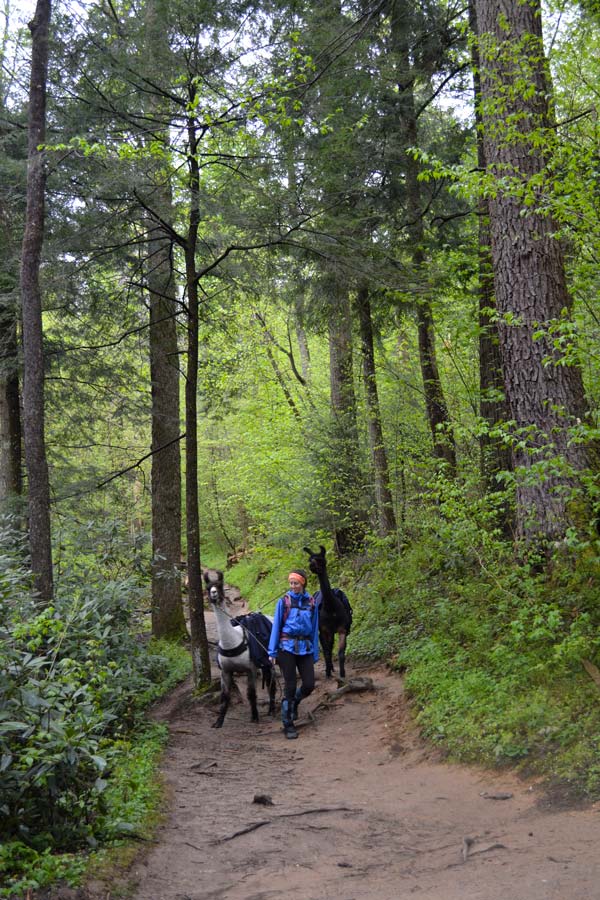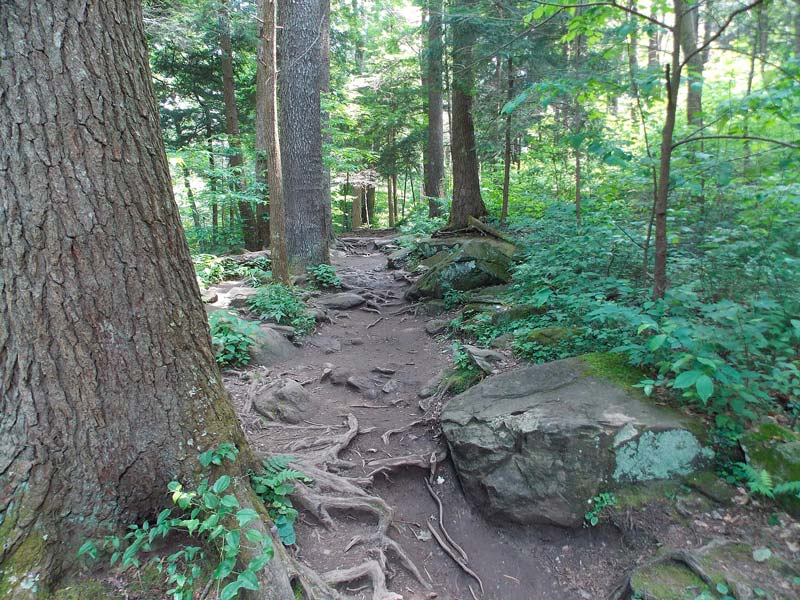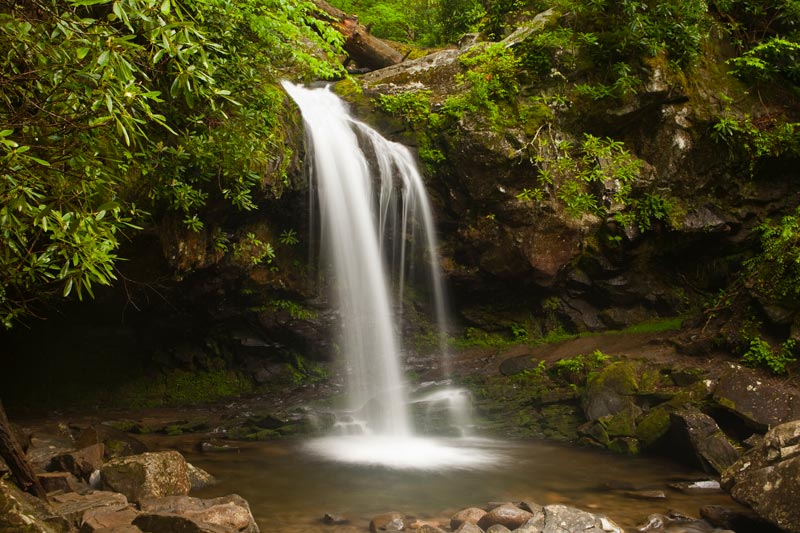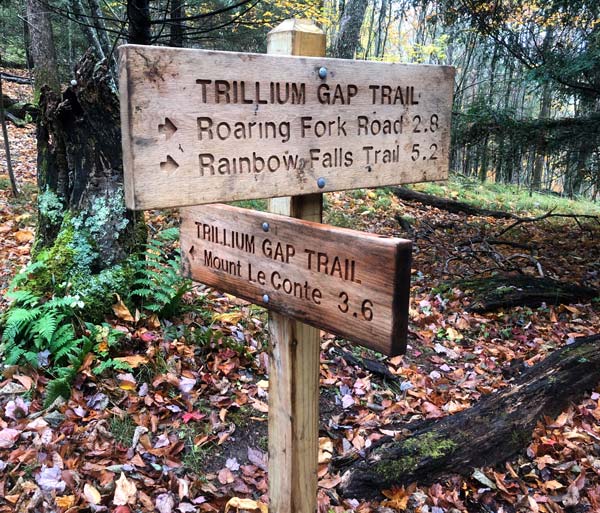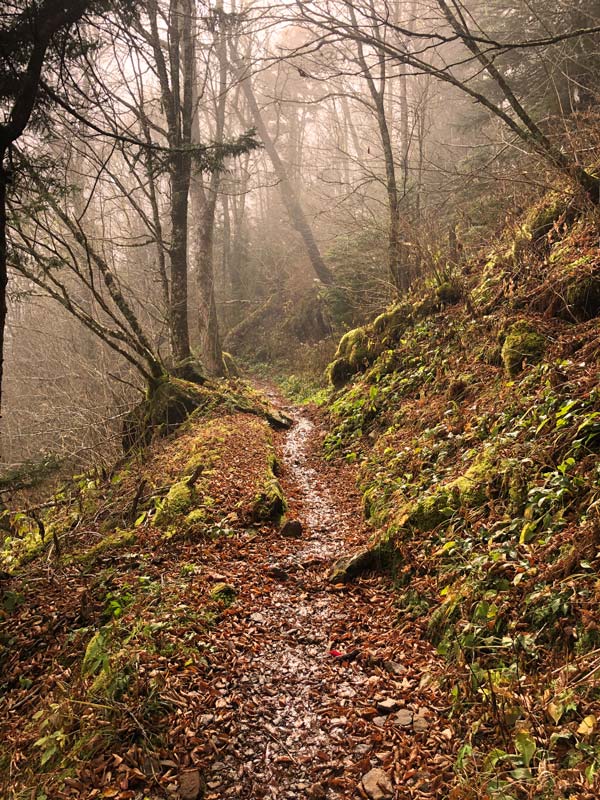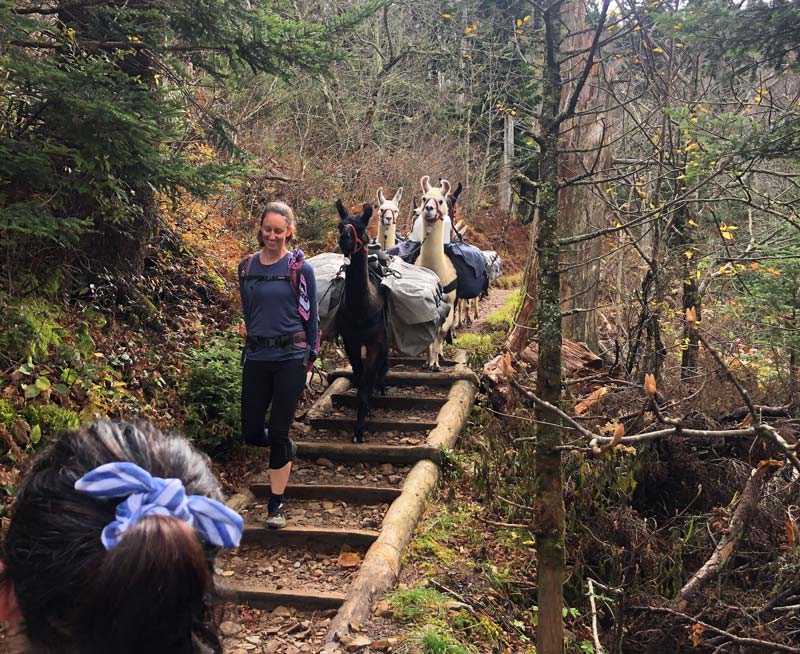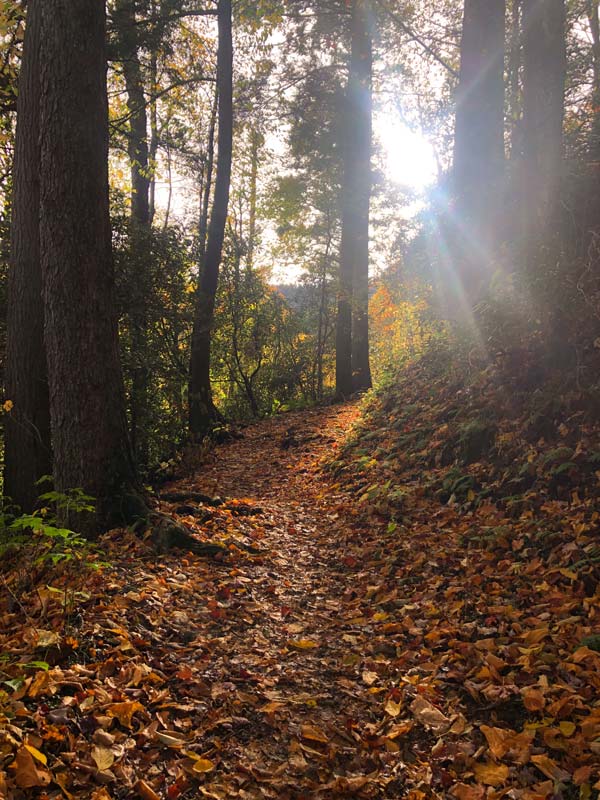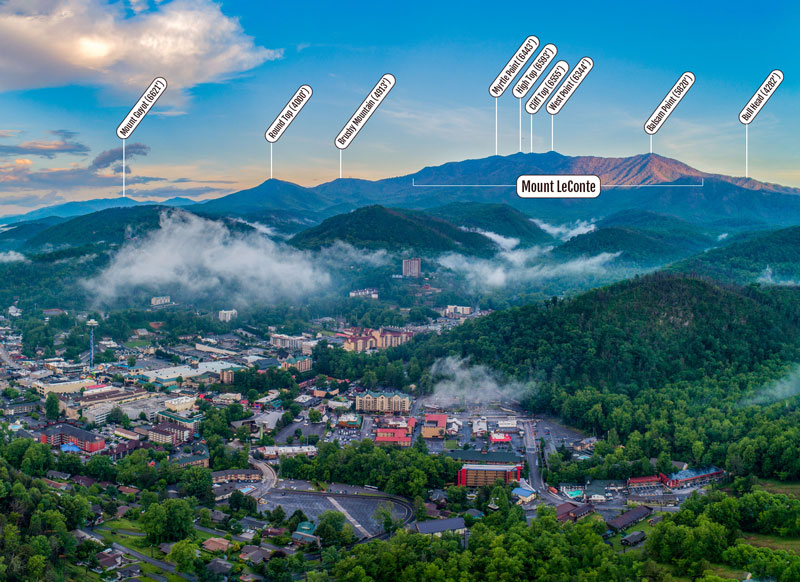 Trail Map
Read More
Featured Posts