When it comes to Tennessee moonshine, we know there are plenty of delicious flavors to choose from. These moonshine recipes highlight some of our favorite flavors amongst the crowd. Whether you're the kind of person who likes dessert alcohol after dinner or a bloody mary with brunch, the distillers of Smith Creek Moonshine have the perfect flavor combination for you. Visit their website for more details on these recipes.
The Captains Pie
1 part apple pie moonshine
1 part spiced rum
3 parts apple cider
cinnamon stick garnish
Birthday Cake Shot
1 part butter cake moonshine
1 part Rumchata
dash of vanilla extract
The Captain's Pie is a delicious moonshine recipes perfect for any season. Mix the apple pie moonshine, spiced rum, apple cider, and ice and shake it up before enjoying the drink served in a mason jar. Top it off with a cinnamon stick garnish. The Birthday Cake Shot is great for anybody who loves sweets. If you've never tried Rumchata before, it tastes just like Cinnamon Toast Crunch! Surprise a friend on their birthday with this tasty moonshine recipe. For added flair, dip the rim of the shot glass in frosting and coat it in sprinkles!
Almond Mocha
1 part chocolate silk moonshine
1 part coffee moonshine
1/2 part amaretto
2 parts half & half
Pappy's Mountain Milk
1 part cinnamon moonshine
1 part Rumchata
1 part Kahlua
1 part cream
The Almond Mocha drink is a delight! Great for both dessert and coffee lovers, this moonshine recipe's chocolate silk moonshine mixes wonderfully with amaretto, and the combination of half and half with the coffee moonshine creates a deliciously mild spin on traditional black coffee. Another moonshine recipe that uses Rumchata and Kahlua, Pappy's Mountain Milk will put that pep in your step. This drink also goes well with a cinnamon stick garnish.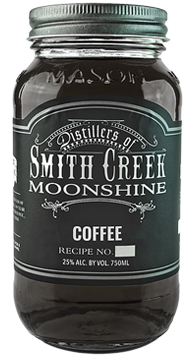 The Shiner's Coffee
1 part coffee moonshine
1 part salted caramel moonshine
1 part Kahlua
coffee of your choice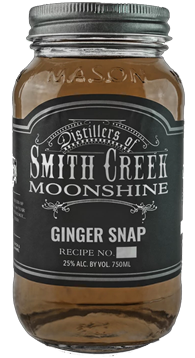 Ginger Moonshine Mule
1.5 oz ginger snap moonshine
3 oz ginger beer
1/4 oz Angostura bitters
1/4 oz fresh lime juice
Another take on a coffee flavored beverage, The Shiner's Coffee is a great addition to brunch for any java lover. The salted caramel moonshine recipes is to die for and mixes nicely with the Kahlua if you like sweeter creamer in your morning roast. Top it off with whipped cream to make it even fancier. If you like Moscow Mules, you'll love the Ginger Moonshine Mule made with delicious ginger snap moonshine recipes. Add a lime garnish for some extra zest!
Citrus & Thyme Shine
1 oz lemon lime moonshine
3/4 oz lemon juice
1/2 oz sprite
soda water
fresh thyme sprigs
lemon slice garnish
The Orange Shandy
1.5 oz orange creme moonshine
1 pint light beer/lager
orange slice garnish
One of our more refreshing moonshine recipes, the Citrus & Thyme Shine is a lovely addition to any porch-sitting summer afternoon. Mix the ingredients well and strain the beverage to eliminate excess bits of thyme. If you grow it in your garden, top off the beverage with a fresh sprig. Any fan of orange cream soda will love The Orange Shandy, made with orange creme moonshine and light beer. We suggest using a brand like Blue Moon and topping it off with an orange garnish.
Peach Margarita
2 parts peach moonshine
1 part triple sec
1 part sweet & sour mix
lime wedge garnish
salt for the rim (optional)
Shiner's Wife Mary
1 part moonshine
3 parts tomato juice
1 tbsp lemon juice
3 dashes worcestershire
2 drops tobasco sauce
celery stalk
green olives
bacon garnish
Who doesn't love a Peach Margarita? If you don't like sweet and sour mix, we suggest replacing that part with lime juice for a more authentic margarita. Salt the rim of your glass, shake it up, and pour it on ice. Another great brunch beverage is the Shiner's Wife Mary, Smith Creek's take on a classic bloody mary. Don't forget the worcestershire!
Creamy Caramel Shake
1 part salted caramel moonshine
2 parts vanilla ice cream
dash of caramel syrup
whipped cream & cinnamon spice garnish
Copper Arnold Palmer
1 part sweet tea moonshine
2 parts lemonade
dash of sweet tea
lemon slice garnish
This delicious Creamy Caramel Shake is an excellent night cap treat for anyone who loves a fancy milkshake. You'll love it garnished with whipped cream and cinnamon spice. Last but not least is the Copper Arnold Palmer, combining Smith Creek's tasty sweet tea moonshine with classic lemonade. Any true southerner will delight in this boozy beverage.
Have your own moonshine recipes to share? Which one of these is your favorite? Be sure to follow us on Facebook and tell us about your experiences with these delicious Tennessee moonshine flavors and mixes.