The Music in the Mountains Spring Parade in Pigeon Forge, Tennessee is a celebration of the rich musical heritage of the Smoky Mountains. Previously known as the Dolly Parade or Dolly's Homecoming Parade, this event highlights the Pigeon Forge theaters and incredible singers, dancers and actors from all over the city that entertain visitors at the Pigeon Forge theaters nightly.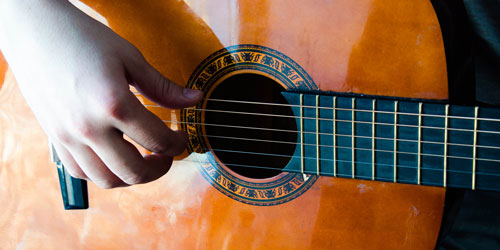 Musical History
The parade also highlights our musical heritage that has played a major role in the development of modern country and bluegrass music. The music of East Tennessee is defined by country and bluegrass artists and has roots in Appalachian folk music. This artistry will be displayed in the Music in the Mountains Spring Parade along with local high school marching bands, local celebrities, floats, majorettes, horses and more!
New Grand Marshal
For the last 32 years, this popular parade drew over 50,000 spectators that would line the Pigeon Forge parkway to see Dolly Parton lead the parade route and wave to her fans from her themed float as the Grand Marshal of the Dolly Parade. Dolly has passed her torch to the new Grand Marshal for 2018, The Iron Man, Cal Ripken Jr. Cal Ripken is a multi-record holding American baseball player, a member of the National Baseball Hall of Fame and co-founder of Ripken Baseball.
The Ripken Experience in Pigeon Forge is a local youth baseball facility in Pigeon Forge open to 7u – 12u age groups for practice, camps and tournaments.
When Is The Music in the Mountains Spring Parade?
The Music in the Mountains Spring Parade takes place May 4, 2018. It will begin at 6 pm and will enter the Pigeon Forge Parkway near traffic light #6 and head north towards Sevierville to traffic light #3. The parade will take up the northbound lanes of the parkway and all traffic will be diverted to the southbound lanes. This parade is free to everyone and is a family event. Plan to come early to get the best seats on the parkway.
Free parking for the parade is available at the LeConte Center Municipal Lot or Patriot Park in the Old Mill Area. For the best parade viewing, book one of our Pigeon Forge hotels on the parkway and enjoy the parade from the comfort of your own balcony and take advantage of the free parking.