Pigeon Forge military discounts are everywhere during the month of August. It's Celebrate Freedom Month in Pigeon Forge, and during this celebration all active and veteran military personnel, police, firefighters, paramedics and other first responders will receive discounts at local businesses.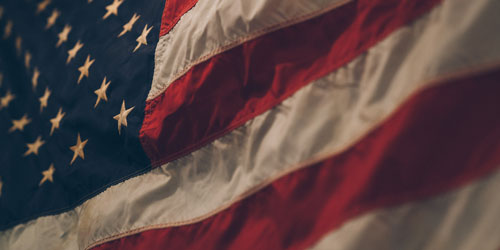 Celebrate Freedom
This event is designed to thank the tireless service of those in these professions, as they endure stressful scenarios and put their lives on the line to keep us safe. These men and women have devoted their lives to protecting the citizens of America, and their bravery deserves to be recognized. Each and every one has made a difference in someone's life and honoring these servicemen and women shows appreciation for the sacrifices they have made.
Many local businesses will be offering military discounts, including campgrounds, hotels, motels, cabin rental companies, theaters and some of the city's most popular attractions. Several of the retail shops at The Island in Pigeon Forge will be participating in the event as well, so this is a great opportunity to do some shopping.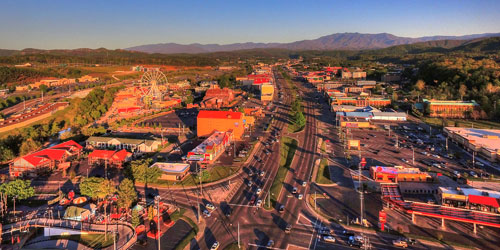 Pigeon Forge Military Discounts
To get Pigeon Forge military discounts, servicemen and women are required to present valid identification and proof of service at the Welcome Center (located at traffic light #0) or at individual businesses. Both locals and visitors to the area are eligible for discounts, which means that many military personnel, police officers, firefighters, veterans and other emergency responders plan their vacation in Pigeon Forge during this time. A detailed list of participating businesses and discounts they will be offering is available below.
Lodging
Affordable Cabins in the Smokies: 30% off a 3 night stay
All Season Suites: 20% off
American Patriot Getaways: 25% discount with promo code AMRCA
Cabins USA: 20% discount with valid ID & promo code CF0818
Clarion Inn Pigeon Forge: 15% off rack rate
Country Cascades Waterpark Resort: 25% off regular room rates
Creekside RV Park: 20% off regular rate
Creekstone Inn: 25% off regular room rates
Eden Crest Vacation Rentals: 20% discount on all rentals
Fireside Chalets: 5% discount
Green Valley Motel: 20% off rack rate
Hilton Garden Inn: 10% discount
Holiday Inn Hotel: $15 off rack rate
Home2 Suites by Hilton: $20 off per night Sunday through Thursday
Hotel Pigeon Forge Inn & Suites: 10% off
The Inn at Christmas Place: 25% off all rooms
Island Drive Lodge: 15% discount for both government & military guests
Old Mill Lodging: 20% off August 1-29 (excludes Labor Day weekend)
Park Tower Inn: $59 + tax weekday rate, $79 + tax weekend rate with promo code FREE18
Pigeon Forge/Gatlinburg KOA Campground: 10% off
Ramada Inn: 25% off regular room rates
River Bend Campground: 20% off with military ID
RiverStone Resort & Spa: 15% off rack rates with military ID
Summit Cabin Rentals: 20% off all rentals
Valley Forge Inn: 20% discount
Willow Brook Lodge: 25% off of rack rate
Dining/Restaurants
Alamo Steakhouse & Saloon: 15% off lunch (11::00 am - 3:00 pm)
Bennett's Pit Bar-B-Que: 20% off breakfast (8:00 am - 11:00 am)
Big Daddy's Pizzeria: 15% off all day (11:00 am - close)
Corky's Ribs & BBQ: $5 off purchase of $25 or more
Flapjacks Pancake Cabin: $5 off purchase of $25 or more
Frizzle Chicken Farmhouse Cafe: 10% off total check
Golden Corral: $5 off purchase of $25 or more
Huck Finn's Catfish: Complimentary fried pickles appetizer
Mad Dog's Creamery: 15% off all day
Mama's Farmhouse: 15% off dinner (3:00 pm - close)
Marco's Pizza: 20% off regular menu price (not valid for delivery)
Reagan's House of Pancakes: 20% off
Shoney's North: 15% off all food and beverages
Shoney's South: 15% off all food and beverages
TGI Friday's: $5 off purchase of $25 or more
Attractions
Shopping
Angel's Dolls, Toys & Gifts: 20% off regular price items
Big Dog Sportswear: 10% off any purchase
Board & Brush: $20 off a regular priced workshop (email bbseviervilletn@gmail.com for coupon code)
Lid'l Dolly's Factory Store: 20% off regular price items
Patriot Peddler: 10% off
Puzzled on the Island: 20% off regular price items
Smoky Mountain Gourmet Popcorn: 15% discount
The Veterans Store: 10% discount
---
With so many great Pigeon Forge military discounts, August is the best time of year to visit Pigeon Forge if you or your family member is a veteran, active member of the military, police officer, firefighter or emergency responder.
How to Thank Servicemen and Women in Your Life
As well as taking your relatives and friends to take advantage of Pigeon Forge military discounts, there are many other ways that you can thank and honor them.
Say thank you. It only takes a moment to say a heartfelt thank you, but it really does mean a lot and it will be a moment that they remember forever.
Donate to a veteran's charity. For example, the Wounded Warrior Project provides rehabilitation for injured soldiers.
Take some time to volunteer at an event and serve your community.
Visit a veteran's cemetery and place flowers on the graves of the dead.
These are just a few of the ways that you can thank those in your life who have served in the military, police, firefighting or emergency professions and let them know how much you appreciate what they do.