Pigeon Forge candy stores are bound to satisfy your sweet tooth. With everything from ice cream to handmade chocolates and fudge, you'll find what you're craving here. Make your memories of the Smoky Mountains sweet by checking out these Gatlinburg & Pigeon Forge candy stores. What's your favorite spot for sweets in the Smokies? Let us know on Facebook!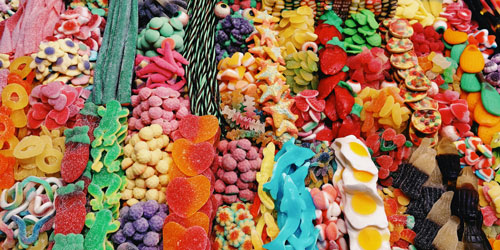 Pigeon Forge Candy Stores
The Smoky Mountain area has always been a classic location for sweets and treats. Maybe you've visited the historic Old Mill to stock up on peanut brittle or rock candy, or stopped by the Village Shoppes in Gatlinburg to gaze at the mesmerizing water taffy puller. There's so much to explore in the region - from exit 407 all the way down to the national park. Let yourself indulge and enjoy at these Pigeon Forge candy stores.
Ice Cream in Pigeon Forge
Looking for more than Pigeon Forge candy stores? Browse from a selection of ice cream shops, milkshake bars, frozen yogurt, Italian ice and more. There's more than one way to satisfy your sweet tooth in the Smoky Mountains. Next time you're looking for the best desserts, come back and see us!
Ice Cream
New Restaurants & Dining
Want to try something new on your next trip? Check out our always up-to-date list of new restaurants in Pigeon Forge, Gatlinburg, Townsend & all over the Smoky Mountains. If you visit once a year, odds are there's something new for you to check out next time! For those interested in other new things to do, take a look at our what's new in Pigeon Forge page.
New Restaurants
If you need a place to enjoy a nice dinner or a quick lunch, be sure to check out our comprehensive list of restaurants in the area including steak and barbecue, the best pizza places, subs and sandwiches, and southern food. If you're looking for more of an over 21 experience, take a look at the region's best bars and breweries, wineries, and moonshine.