Sevierville, TN is the gateway to the Great Smoky Mountains National Park. It's jam packed with all kinds of fun things to do just outside of Pigeon Forge. Hop off exit 407 and take a drive south to find all the exciting attractions, lodging and events. It's easy to fall in love with Sevierville, Tennessee. This charming mountain town comes with authentic appeal and rich history, all adding up to the perfect Smoky Mountain destination.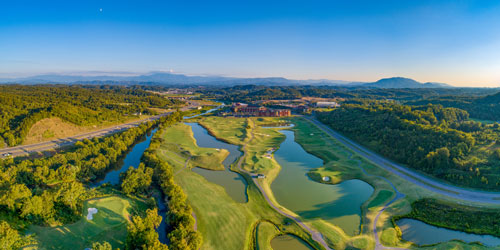 Vacation In Sevierville, TN
Spending your Smoky Mountain vacation in Sevierville will let you slow down and savor everything East Tennessee has to offer. Take a stroll down Bruce Street and find a treasure or two at one of the many boutiques and shops. Experience local flavor at The Appalachian or taste what's fresh at Seasons 101. Take a step back in time by learning about local landmarks. There is truly something for everyone to enjoy in Sevierville.
Things To Do In Sevierville
There are tons of fun things to do in Sevierville. From scenic helicopter rides over the Smokies, to the incredible shopping at Tanger Outlets, golfing, ziplining, axe throwing, horseback riding, and even an awesome water park, the whole family will have a blast when you plan your Sevierville vacation.
Sevierville Attractions
Sevierville Hotels
Need a place to stay for your big trip? There is an abundance of amazing hotels in Sevierville to choose from. Pick the place close to the activities you want to enjoy. You can stay right across from all the shopping at the outlet mall, in a hotel with a water park, and so many other options. Wherever you stay, you'll be close to the action.
Sevierville Hotels
Sevierville Cabins
If you want the full Smoky Mountain experience, you should check out all of our Sevierville cabin rental options. Sevierville is a very large city with cabin rentals all over the mountainous area, so you can choose a cabin in the secluded woods or one with mountain views if you're looking for a quiet retreat. There are also plenty of options very close to the parkway.
Sevierville Cabins
Sevierville Campgrounds
Sevierville is a fantastic place to go camping! You can load up the RV and reserve a spot at one of the many great RV resorts with access to swimming pools, recreation areas, and equipment to fire up the grill. Or if you want to kick it old school and pitch a tent, there are plenty of amazing options on this beautiful landscape.
Campgrounds
Sevierville Restaurants & Dining
The restaurant scene in Sevierville is growing every day. From fine dining options to hand crafted, wood fired pizza joints, there's no shortage of locations to enjoy a delicious breakfast, lunch or dinner. Start browsing our Sevierville restaurants when you plan your trip and take note of the places you don't want to miss.
Restaurants
Dolly Parton's Hometown
Sevierville's biggest claim to fame might be country music superstar Dolly Parton. Our hometown girl grew up in the hills around Sevierville and is commemorated with a life-size bronze statue on the courthouse lawn. The famous statue is a great photo opportunity and part of a 28-stop walking tour taking you through town to learn about Dolly's childhood home.
Dolly Parton
Sevierville, TN History
Sevierville has a special place in the hearts of many. But what makes Sevierville special? This quaint city has a rich history that shines through and brings an air of authenticity that's easy to love. Sevierville was named after John Sevier, one of Tennessee's foremost founding fathers. Sevier won accolades serving under George Washington in the American Revolution and was the first governor after Tennessee's statehood in 1796.
By the 1880s, the Sevierville Lumber Company put the little city on the map. The lumber company was a top employer in the region and by 1887 there were four general stores, two groceries, a jeweler, a sawmill, and two hotels in Sevierville.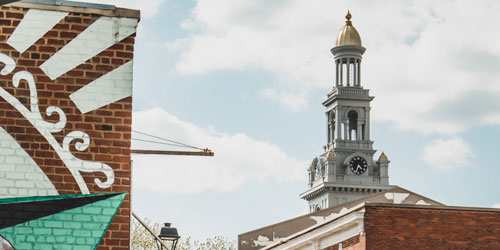 Historic Buildings
There are many historic buildings in Sevierville still standing today. The city's courthouse, located at Court Avenue and Bruce Street, dates all the way back to 1896 and is one of the best-known examples of the Beaux-Arts architectural style in the country. Buckingham House on Sevierville Pike dates back to the 1700s. The Harrisburg Covered Bridge, built in 1875, spans the east fork of the Little Pigeon River and still welcomes vehicles.
Other ways to enjoy Sevierville's home-spun Appalachian charm include booking a room at a historic boutique hotel, sipping on local libations, enjoying mountain adventures, taking in the works of local artisans, and much more. Let Sevierville and the Great Smoky Mountains capture a piece of your heart by making them part of your next vacation. Get ready to take in everything that truly makes East Tennessee the magical destination and mountain retreat it is today by visiting Sevierville.
---
Upcoming Events in Sevierville
Sevierville
Jun 3, 2023 - Jun 4, 2023
Smallmouth King Bass Tournament
The Sevierville Chamber of Commerce is proud to present the annual Smallmouth King Bass Tournament this June in Sevierville, Tennessee. Angl...
Event Details →
Sevierville Convention Center
Jun 8, 2023 - Jun 11, 2023
Tumbler Invasion Craft Show
This is the largest indoor Crafting Event on the East Coast. We have enough room in 2023 for 210 Vendor booths. If you don't want to become ...
Event Details →
Sevierville Convention Center
Aug 11, 2023 - Aug 13, 2023
Smoky Mountain Fan Fest
Smoky Mountain Fan Fest will be held in Sevierville, TN and host dozens of high-profile celebrities, hundreds of vendors and thousands of ex...
Event Details →
Sevierville
Oct 12, 2023
History & Haunts
Stroll the streets of historic downtown Sevierville on the evening of Thursday, October 12 to enjoy family-friendly frights and fall fun. ...
Event Details →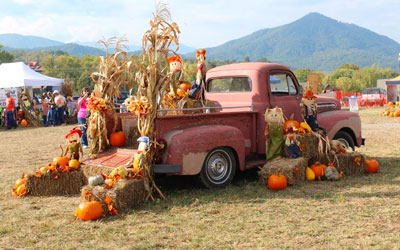 3179 Wears Valley Rd.
Oct 20, 2023 - Oct 22, 2023
Wears Valley Fall Fest
The Wears Valley Fall Fest brings visitors together to celebrate the Smoky Mountains and the beautiful fall colors, crafters, entertainers, ...
Event Details →
Sevierville
Dec 2, 2023
Sevierville Christmas Parade
Be part of Sevierville's 61st annual Christmas Parade. The parade steps off on Saturday, December 2, from the parking lot of First Baptist C...
Event Details →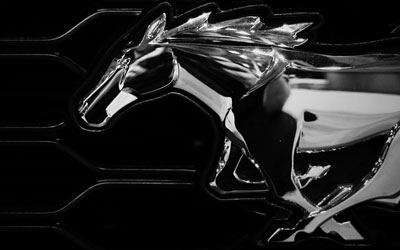 Sevierville Convention Center
Mar 18, 2024 - Mar 23, 2024
Ponies In The Smokies 2024
Join the fun at the Ponies in the Smokies 2024 car show with 108,000 square feet of indoor vendors and special displays. Come and enjoy the ...
Event Details →
For more events in the area, be sure to check our our full Smoky Mountain events calendar.