Search & book cabins and chalets in Gatlinburg, Pigeon Forge, and the Smoky Mountain area. Find Smoky Mountain cabins with pools, honeymoon cabins, wedding venues, Gatlinburg chalets, cabins near Dollywood, romantic Pigeon Forge getaways, cabins for group retreats, family reunions, and more.
We know you want to find the best Smoky Mountain cabins for your vacation. We also understand how important it is to find the perfect space for your family, friends or loved ones to create memories for years to come while meeting everyone's needs and wants. Search, browse and book your Smoky Mountain cabin by price, location, date, number of bedrooms, number of bathrooms, and amenities like, hot tub, mountain view, on the water, swimming pool, pet-friendly, game room and more.
Search Results
Property Search
0 results found
Sort by
Price Bedrooms Bathrooms Sleeps
Attractions For Your Trip
Beyond The Lens!
Exploring the best of pop culture with interactive games, amazing photo ops and intriguing exhibits for the entire family! Selfie Spectac…[+More]
Lazerport Fun Center
Arcade, lazer tag, black light mini-golf, go-karts, ice cream parlor, and awesome vacation memories. All indoors and centrally located on th…[+More]
Alcatraz East Crime Museum
At the Alcatraz East Crime Museum, explore American History from a different perspective. Five unique galleries burrow deep into the studies…[+More]
Dining For Your Trip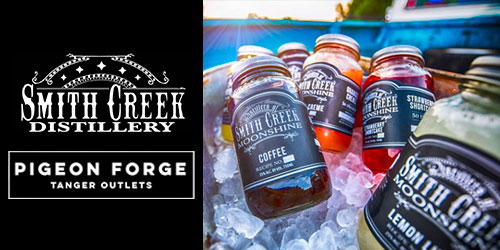 Smith Creek Moonshine
Moonshine, White Lightnin', Hillbilly Pop, Sugar Whiskey, Mule Kick, Ruckus Juice. Whatever you call it, Smith Creek Moonshine serves it... …[+More]
Smokies Cuban Café
Join us for great authentic Cuban home-style cooking! We are a family owned and operated Authentic Cuban restaurant in the center of the Gre…[+More]
J.O.E. & Pop's Sub Shoppe
Come visit J.O.E. and Pop's Sub Shoppe for the Best Philly Cheesesteaks, Reubens, Italian Subs and so much more. With delicious subs roll…[+More]