Authentic local flavor abounds when you sip and savor at our Smoky Mountain wineries. East Tennessee is known for its fine and fruity wines, with each palate-pleasing variety letting you sample the region's rich history and more.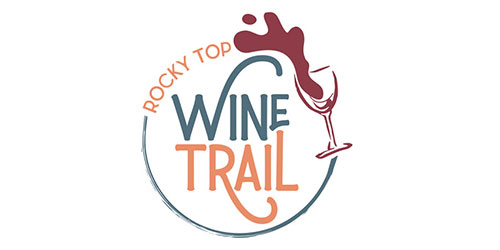 Rocky Top Wine Trail
Pigeon Forge, TN 37863
Sip and savor your way through five wineries in the Smoky Mountains. Your special passport gains you access to five great wineries: each with its own unique activities and snacks. The Rocky Top Wine Trail is located in the heart of the Great Smoky Mountains and is comprised of f... [Business Info]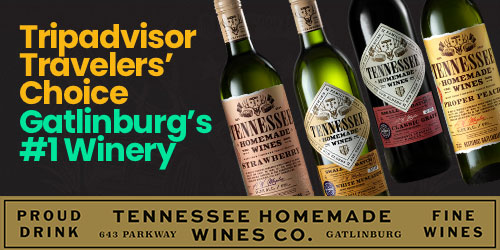 Tennessee Homemade Wines
Multiple Locations
Gatlinburg's #1 winery! Now with TWO locations! The founders of Tennessee Homemade Wines are local Gatlinburg folk, rooted in the deep family tradition of Tennessee sweet wine. We use local fruits, local craftsmen and local hospitality to make and sell the best sweet wine around.... [Business Info]
You'll find that Smoky Mountain wineries are special for a number of reasons. The area's rich soil and unique topography create a perfect climate for growing a variety of grapes and berries, giving local winemakers many opportunities for creating magic in a bottle. The wines you'll find in the Smokies are modern, locally-grown, and often fruit-inspired, giving you an opportunity to try something different and take home a few bottles of your new favorites. Ready to explore the best wine in East Tennessee? No matter your drink of choice, take a look at a few Smoky Mountain wineries below and start planning your next sip now.
Hillside Winery
This Sevierville winery partners with local grape farmers and is responsible for crushing more than 856,000 pounds of Tennessee grapes every year. Known for their excellent Italian style and bubbly wines, Hillside Winery's family friendly tours are fun and educational. They offer free wine tastings and a selection of Sweetwater Valley Cheese.
Hillside Winery
Apple Barn Winery
Anyone who has visited Pigeon Forge has heard of the famous Apple Barn General Store & Cider Mill. Just next door on the banks of the Little Pigeon River is the Apple Barn Winery, offering a uniquely delicious twist on wine. The winery is open daily for tastings and shopping for bottles or their fabulous selection of wine accessories.
Apple Barn
Mountain Valley Winery
Since 1991, Mountain Valley Winery has been producing award winning varieties of wine. Their focus is French and German style as well as a selection of sweeter fruity wines. You can find the winery just past the Titanic Museum on the Pigeon Forge parkway. In September and October you can even crush grapes!
Mountain Valley Winery
Mill Bridge Winery
The newest stop on the Rocky Top Wine Trail, Mill Bridge Winery specializes in a variety of different styles of wine and hard cider using 80% locally grown fruit. Stop by and enjoy the laid back atmospher on their outdoor patio overlooking the Little Pigeon River.
Mill Bridge Winery