Trail etiquette in the Great Smoky Mountains is an important part of experiencing the national park. When you follow the rules - both the actual rules and the understood ones - you can enjoy your time in the Smokies while also leaving room for everyone else to do the same. If you're a first time hiker or visiting the Gatlinburg area with interest in hiking to a waterfall or exploring the park in general, take note of the following tips.
1. Leave No Trace Of Trash
I've found a disturbing amount of cigarette butts on trails in the Great Smoky Mountains. If you intend on hiking in the Smokies, bring a bag to dispose of your trash. With the exception of some popular trailheads and parking areas, there are no trash cans on hiking trails. If you pack it in, you pack it out.
Park Rules
It goes without saying that littering is not cool; and if you're here to enjoy the national park, why not show it the respect that an International Biosphere Reserve deserves?
2. Leave No Trace Of Food
The leave no trace mentality applies to more than just standard trash. Please do not dispose of your apple cores or banana peels by tossing them into the forest. This unwelcome food attracts animals - especially bears - and can be harmful to them if ingested. I've seen many signs in park that say things like "Did you kill this bear?" These are referring to people who try to feed the wildlife - an obviously huge no-no. Dispose of your food waste the same way you dispose of your other trash.
If you need to yield, take a break and tighten those laces!
3. Yielding To Hikers
All hikers must share the trails. A general rule of thumb is if you are passing other hikers going the opposite way, the uphill hikers have the right of way. If there is not enough room for you or your group to pass, step to the side and make room for the other hikers. Another important thing to take note of: if hikers appear directly behind you, step aside and let them pass. This is particularly important on trails like Trillium Gap and Rainbow Falls that lead all the way to Mt. LeConte and feature a waterfall in the first few miles.
Everyone should be able to enjoy the Smokies! Whether you're just taking a short walk to see a waterfall or if you're hiking a 16.7 mile loop hike to Mt. LeConte, trail etiquette is extremely important. In my most recent hike from Mt. LeConte down Rainbow Falls, we encountered so many hikers past the waterfall with poor trail etiquette. Be aware that not everyone on the trail is necessarily doing the same hike as you are.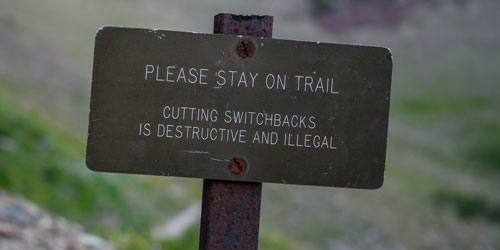 4. Stay On Trail
This rule seems to be broken more frequently that I would expect. I've seen hikers cut around switchbacks in favor of climbing up a hill to the next part of the trail. Why? Not only is this practice completely unnecessary; it can be destructive to the natural terrain that makes up our beautiful Smoky Mountains. Don't go off on any unnecessary adventures and mind the trail that was built specifically for hikers to travel upon.
5. No Dogs Allowed!
There are clear signs at most trailheads that point out this rule. It doesn't matter how small your dog is or if they're on a leash; no dogs are allowed in the national park for good reason. If you do want to go hiking with your dog, you can do so on designated trails or state parks.
Are Dogs Allowed?
6. Don't Carve Into Rocks/Trees
This one is particularly upsetting. No matter how important you think it is for people to see you and your boyfriend's initials carved into Charlie's Bunion, this practice is absolutely destructive, unnecessary, and disrespectful. The adjacent photo shows a huge rock toward the end of Mt. Cammerer Trail where someone thought it would be cool to carve the word YEET into it. Don't be that guy. Nobody likes that guy.
6. Don't Stack Rocks
If you've ever spent any time enjoying the rivers and streams that wind through the Smokies, odds are you've seen manmade rock cairns stacked upon the rocks in these heavily trafficked areas. Please don't build these! I know they look great on Instagram, but they can be destructive to the creatures that live in these waterways and they do nothing to contribute to the beauty of our national park. There is a great post about this in Bearfoot Theory's outdoor blog.
7. Bonus: Road Etiquette
The adjacent photo shows a car parked in the road near the Alum Cave trailhead. It seems obvious that this isn't an acceptable place to park; this resulted in a traffic jam that turned a one hour drive into a four hour drive. So yes, please don't park directly in the middle of the road and then go hiking. But another important rule to remember is please do not park in undesignated parking areas along the sides of the roads. It is destructive to tree roots and the general maintenance of our park's roads and areas around them.
And please, please DO NOT stop your car in the middle of the road with traffic behind you to exit the vehicle and take photos of wildlife. We all want to appreciate what the park has to offer; keep your surroundings in mind and remember that you are not the only visitor. We all want the Great Smokies to remain great, so it's our responsibility to take care of our national park.
This blog was written in response to my most recent hike to Mount LeConte via Bullhead Trail and Rainbow Falls Trail. Since these trails have been covered pretty well in other places on our site, I decided to forgo the usual play-by-play and touch on the subject of trail etiquette after being especially irritated with the last 2.7 miles down Rainbow Falls. Below are some photos of the trek as well as my current mileage logged in the Smokies after this hike - which was overall absolutely amazing.
Caroline's GSM Hike Log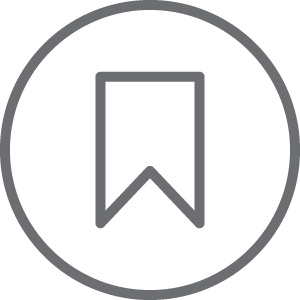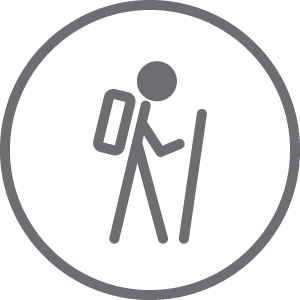 A clear view from The Pulpit on Bullhead Trail
Burnt trees on Bullhead
Beautiful new green growth starting to appear
The 0.2 mile trail to the summit is brutal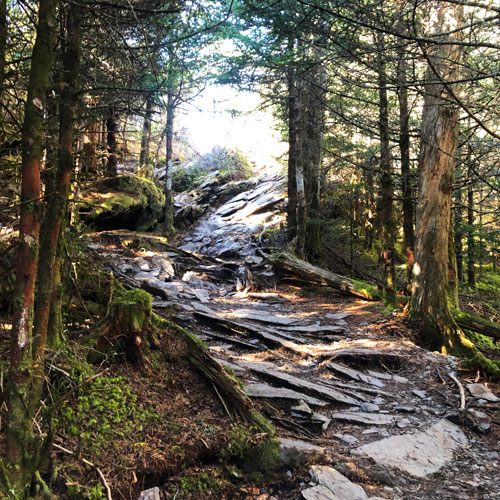 I can see the top!!!
Views from the Cliff Tops of Mount LeConte (November 14, 2020)