We're sorry you missed it! This event has passed. Please click back to our
event calendar
for future occurrences.
Event Details
Did you know that the Titanic was built in the heart of Ireland? In fact, as a passenger group, the Irish outnumbered all other nationalities on board. The entire Month of March at the Titanic Museum Attraction salutes everything Irish from Gaelic folklore, music, singing and dancing. Discover and learn about Titanic's Irish roots galore all this month at the Titanic Museum.
Fabled fairies living in Irish folklore and fantasy make Titanic their home! This year, Irish Fairy Fantasy cottages have taken root at the Titanic Museum and will remain visible to visitors during the attraction's March tribute to the 187 Irish passengers and crew on Titanic.
While the wee builders remain invisible to humans, proof of their presence can be clearly seen in the enchanting, whimsical dwellings they've planted throughout the ship. No two are alike, each have their own name and unique features. However, the ones with realistic architectural elements still stand with one foot in reality and the other in a fairytale.Mary Kellogg-Joslyn, Titanic Museum President & COO
For more information, please contact the Titanic Museum at 800-381-7670.
Location Details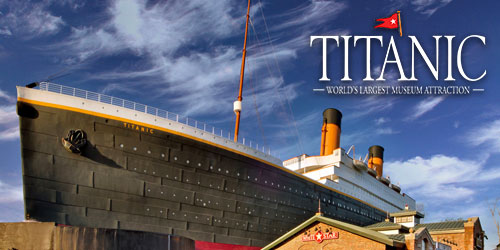 TITANIC Museum Attraction
2134 Parkway, Pigeon Forge, TN 37863
Everyone knows the name TITANIC, everyone knows TITANIC hit an Iceberg, everyone knows TITANIC sank, but there is so much more to her story! With over 400 real TITANIC artifacts valued at over four-mi...
Learn More →
Featured Posts